A significant, multi-frequency European datalink infrastructure upgrade has been completed by SITAONAIR, marking an important milestone in realizing the Single European Sky (SES) vision, and in tackling congestion in Europe's airspace.
SITAONAIR's upgrade fosters and enhances the provision of air/ground (A/G) datalink in Europe across multiple frequencies, supporting the region's increasingly pressured Air Traffic Control (ATC) network. European Air Navigation Service Providers (ANSPs) currently handle around 26,000 flights daily, with air traffic levels forecast to double by 2020.
Over the last 18 months, SITAONAIR – the air transport industry's global leader in operational and Air Traffic Control communications – has notably extended the footprint of its crucial A/G communication service, by establishing a multi-frequency VHF Data Link Mode 2 network infrastructure (VDLm2 MF), across Europe.
The multi-frequency version of the service has been recommended by the European Aviation Safety Agency as essential for facilitating Controller-Pilot Data Link Communication (CPDLC) – an Air Traffic Control (ATC) application mandated by the European Commission for use under the SES. The European mandate applies to airlines and ANSPs alike, with SITAONAIR providing the core A/G service enabling them to exchange vital ATC data.
VDLm2 MF is deployed on both SITAONAIR's-own infrastructure, and on that of its ANSP partners, including BULATSA in Bulgaria, DFS Deutsche Flugsicherung in Germany, ENAIRE in Spain, Nav Portugal, Romania's ROMATSA and Switzerland's Skyguide. Fifteen European ANSPs, from the Czech Republic and Croatia to Sweden and Slovenia, have now contracted SITAONAIR to provide VDLm2 A/G communications capabilities.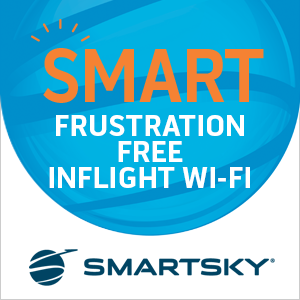 The heart of critical aviation communications
François Bardin, SITAONAIR's Head of ATC Systems and Solutions, says: "The realization of our multi-frequency VDLm2 MF infrastructure once again sets SITAONAIR at the heart of aviation's critical communications landscape, empowering ANSPs and airlines in Europe to provide mandated air/ground communications. We knew this vital CPDLC transition would present a challenging shift for the industry from voice to digital link communications. Thanks to our close partnership working, and tireless, proactive approach, we have made this ambition a reality."
Eric Ménard, SITAONAIR's Head of VHF Infrastructure, adds: "Our enhanced VDLm2 infrastructure, with its one-of-a-kind, three-layer VDL frequencies, is now operational, with a unique footprint over Europe. Our service performance has been commended by the Eurocontrol Maastricht Upper Airspace Centre, achieving, early-on, a global VDL Uplink Success Rate (USR) capable of satisfying demand, and alleviating the well-documented air transport pressures which have been encountered in Europe's skies.
"This achievement is the result of a long-term collaboration between SITAONAIR's teams and the industry. We would like to extend our thanks to the ICAO's Frequency Management Group, and our European partners, BULATSA, DFS Deutsche Flugsicherung, ENAIRE, Nav Portugal, ROMATSA and Skyguide, for their support in delivering this initiative."