Generally speaking, sequels to big, mainstream, Hollywood comedies rarely get better as the series continues. Especially when they add new characters to help juice up the ensemble – yes, I'm talking to you A Bad Moms Christmas and Pitch Perfect 3 – in ways that, more often than not, totally mess with the mojo that made the first film so much fun to begin with. And that's why Daddy's Home 2 is such a pleasant surprise!
Bigger, sweeter, goofier, and just better in almost every way than its 2015 predecessor, the aptly titled Daddy's Home 2 is easily one of the funniest family films in years. I'm not saying it's gonna win any awards or anything, but if you're in the market for a totally mindless comedy the next time you fly – and, seriously, with the real world getting weirder by the moment, who isn't? – then this is definitely the sequel for you!
Written by Sean Anders and John Morris, the team behind such raunchy, cult-classics-in-the-making as Hot Tub Time Machine, We're The Millers, and Dumb and Dumber To, Home 2, like its predecessor, was directed by Anders in a breezy, loosey goosey style that is impossible to resist. The difference here, however, is that Home 2 has some real meat on its bones story-wise and is set during Christmas, which I imagine will make repeat viewings practically mandatory in our house during the holidays.
Starring Will Ferrell and Mark Wahlberg in their third big screen match-up since 2010's The Other Guys, Home 2 opens with the formerly feuding step-father/father duo settled into a friendly co-daddy situation with the two kids they share with Linda Cardellini's (ER, The Founder) Sara. And whether it's working out who drops off or picks up the kids on which day or who makes the snacks for the kid's classroom, Brad (Ferrell) and Dusty (Wahlberg) have an easy rapport that makes them the envy of blended family dads everywhere. Hell, they even plan a giant co-Christmas together after their daughter Megan (a pitch-perfect Scarlett Estevez) announces to the entire school at her holiday pageant how sad it makes her to have to split the holidays between two houses every year.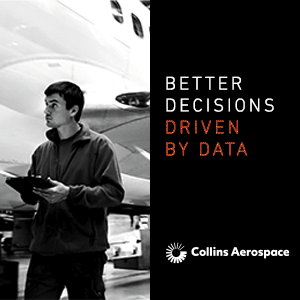 Even the arrival of Brad's cornball, touchy-feely daddy, Don (played to goofy perfection by Oscar nominee John Lithgow) can't ruin things this year. But when Dusty's macho a-hole of a dad, Kurt (played by real-life macho a-hole Mel Gibson) decides to crash the festivities and host the entire brood at a fancy cabin in the woods, Brad and Dusty's plans for a perfect co-daddy Christmas fall apart quicker than you can Mad Max: Beyond Thunderdome.
Featuring very funny supporting turns from the first film's Alessandra Ambrosio as Dusty's wife Karen, Didi Costine as his rebellious step-daughter Adrianna, and a hilarious John Cena as Adrianna's dad, Roger, the real standout here is Morris and Anders' top-notch script which highlights Farrell and Wahlberg's positively bromantic onscreen chemistry at every turn. Seriously, they're great. Can these guys be in every movie together?
Now playing on select Etihad Airways, Delta, United, EVA Air, jetBlue, and Oman Air flights worldwide, Daddy's Home 2 is also available via streaming on Google Play, Amazon Video, and iTunes.