With seven Oscar nominations to his name and two wins (Best Original Screenplay for 2004's Sideways and 2011's The Descendants) writer-director Alexander Payne can't walk out the front door without attracting award season buzz. So, when his latest effort, last fall's Downsizing, tanked in theaters and fell off the award season radar quicker than you can say Wonder Woman helmer Patty Jenkins, I was a little worried. Of course, Payne and longtime writing partner Jim Taylor (who co-wrote Downsizing as well) are much better known for their adaptations of books, so, perhaps their first original screenplay in years proved to be just a bit too ambitious? Or maybe it was simply Payne's turn to make a crappy movie? Whatever the reasoning, I can tell you now with some certainty that Downsizing is probably the most Payne-ian of all of Payne's films. For better and worse.
Let's start with the good. Set in a near future where scientists in Norway have perfected a procedure to shrink living human beings to approximately five inches tall in an effort to save space and resources on our desperately overcrowded planet, Downsizing opens on Matt Damon's Paul Safranek. A typically likable (if hopelessly directionless) Payne-ian hero in search of meaning and a place where he belongs in a world filled with phonies and frauds, Paul is married to the equally bloodless Audrey, played to bland perfection by Ghostbusters' Kristen Wiig.
Hoping to spice up their dreary lives and reboot their bleak economic outlook, the pair investigate going "small" during a whirlwind trip to the epicenter of miniature culture in the US, the aptly named Leisureland. Filled with instant millionaires (money goes a lot further when you're small!) and miles of gleaming McMansions, Leisureland is the answer to all of Paul and Audrey's dreams and they sign up for the surgery on the spot. But when Audrey gets cold feet at the least opportune moment, Paul's newly miniaturized life takes a hard left turn to lonelytown.
And though I was totally along for the ride, this is also where Downsizing starts to get seriously love-it-or-hate-it weird. Exploring Leisureland alone, Paul encounters an eclectic cast of characters that shake him up, broaden his horizons, and ultimately make him realize how, pun intended, small his previous life really was.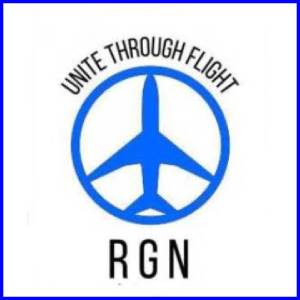 Payne has tackled topics like this before in films like Sideways, About Schmidt, and Nebraska, in fact, loneliness and alienation are distinctively Payne-ian themes, but he and Taylor have never wrapped their hero's journey in such strangely surreal sci-fi finery before. And though I was cool with the genre melding throughout and was actually happy to see Payne and Taylor trying something new (even if it didn't always work), I know many serious film fans who really hated this movie. So, be forewarned, this is one truly batshit crazy passion project. But if you're a fan of weird, edgy, and often wildly uneven, comic misadventures in big screen storytelling, then by all means, go small!
Featuring killer cameos from stars like Neil Patrick Harris, Jason Sudeikis, James Van Der Beek, and Payne regulars like Margo Martindale (Cars 3, Table 19, The Boss) and Laura Dern (Wild, The Founder), Downsizing also gives Oscar-winner Christoph Waltz (Big Eyes, The Legend of Tarzan) one of his juiciest roles in years as Paul's flamboyant neighbor Dusan. But despite another rock solid performance from Damon, the heart and soul of Downsizing is newcomer Hong Chau (Inherent Vice, TV's A to Z) as a "small" Vietnamese dissident who opens Paul's eyes to a larger world. The only Downsizing principle to receive any award season traction last year – Chau scored a Golden Globe and SAG nod for Best Supporting Actress – Chau's rousing, anything but small performance here will take your breath away even if the rest of the film leaves you cold.
Now playing on select British Airways flights worldwide, Downsizing is also available via streaming at Amazon Video, Google Play, and iTunes.