gategroup and Norwegian have agreed to further strengthen their relationship by signing an extensive, long-term global partnership agreement. Effective immediately, gategroup's one-stop retail solutions provider, gateretail, is the global operator of all retail operations onboard Norwegian flights worldwide, while Gate Gourmet becomes Norwegian's preferred vendor for airline catering on the long-haul network, including an initial 19 catering stations to be served.
Norwegian has grown to become the sixth largest low-cost carrier in the world and has been working with gategroup for more than 16 years. The airline operates a young fleet of almost 150 aircraft, including the Boeing 787 Dreamliner and Boeing 737 MAX, serving more than 150 global destinations. More than 33 million passengers flew with Norwegian during 2017.
gategroup CEO Xavier Rossinyol said, "We are excited to continue supporting the global expansion and commercial innovation of this quality-driven and rapidly growing airline. This multi-year contract further strengthens our market leading position in Scandinavia and underscores our successful business transformation in one of our key markets."
"Strengthening the cooperation with the industry leading in-flight catering and retail partner allows us to pillar our existing route network in Europe, Asia and the US, and to support our growth and expansion plans into new markets such as Latin America and the Far East. This global partnership agreement underscores our continued commitment to the relationship with gategroup," said Norwegian Head of Inflight Services, Bjørn Erik Barman-Jenssen.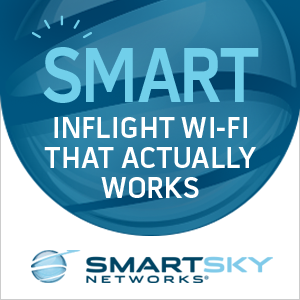 About gategroup
gategroup is the global leader in airline catering, retail-on-board and hospitality products and services. We provide passengers with superior culinary and retail experiences, leveraging our innovation and advanced technology solutions. Headquartered in Zurich, Switzerland, we deliver operational excellence through the most extensive catering network in the aviation industry, serving more than 500 million passengers annually from over 200 operating units in 60 countries/territories across all continents. In 2017, gategroup reached CHF 4.6 billion in revenues (preliminary and unaudited) with approximately 43,000 employees worldwide. For further information, please visit www.gategroup.com
Forward-Looking Statements
This publication contains forward-looking statements and other statements that are not historical facts. The words "believe", "anticipate", "plan", "expect", "project", "estimate", "predict", "intend", "target", "assume", "may", "will" "could" and similar expression are intended to identify such forward-looking statements. Such statements are made on the basis of assumptions and expectations that we believe to be reasonable as of the date of this publication but may prove to be erroneous and are subject to a variety of significant uncertainties that could cause actual results to differ materially from those expressed in forward-looking statements. Among these factors are changes in overall economic conditions, changes in demand for our products, changes in the demand for, or price of, oil, risk of terrorism, war, geopolitical or other exogenous shocks to the airline sector, risks of increased competition, manufacturing and product development risks, loss of key customers, changes in government regulations, foreign and domestic political and legislative risks, risks associated with foreign operations and foreign currency exchange rates and controls, strikes, embargoes, weather-related risks and other risks and uncertainties. We therefore caution investors and prospective investors against relying on any of these forward-looking statements. We assume no obligation to update forward-looking statements or to update the reasons for which actual results could differ materially from those anticipated in such forward-looking statements, except as required by law.
Note: In the event of any discrepancy or inconsistency between any translated versions of this publication, the English version shall prevail.