Airlines are "still coming to grips with what's realistic and what isn't" when it comes to using sustainable alternative fuels, and only a handful of carriers are taking the required action to help lift the fledgling industry off the ground, according to alcohol-to-jet fuel producer Gevo.
Until airlines accept that they will have to pay a premium for these fuels and commit to buying higher volumes, suppliers will struggle to fund the additional plants needed to produce them.
Speaking frankly with Runway Girl Network about the "chicken-and-egg" impasse that continues to hold back the wider-scale use of lower carbon aviation fuels, Gevo chief executive Patrick Gruber said there were two types of airlines: those which "strategically invest" in sustainable fuels and are "actually trying to make things happen and change the world", and those which go through the motions as a PR exercise, without making good on their promises.
"Eighteen months ago, there was lots of activity and frenzy from airlines trying to position themselves…but since then airlines have been stepping back. Some recognize that just by talking about [sustainable fuels] achieves their goal," says Gruber.
Since speaking to RGN in 2016, Gevo has announced plans to slash its headcount by 40% and reduce the salaries of remaining executives while it works to secure the "large-scale offtake agreements" that will enable it to expand its production facilities.
But Gruber is confident that the company will be able to meet its targets. "The pieces are here and we'll put them together, it's just going to take time," he says.
The picture is not all bleak, with Gruber pointing to two recent developments which he describes as "important milestones" for the company.
In November, eight airlines – Lufthansa, United Airlines, Etihad Airways, Cathay Pacific Airways, Emirates, Japan Airlines, Korean Air and Atlas Air – took part in a demonstration at Chicago O'Hare Airport to show how Gevo's alcohol-to-jet (ATJ) fuel could be supplied through the airport's main fuel hydrant system, instead of being trucked in to be blended on site.
Gevo's ATJ fuel is produced by fermenting the sugars from renewable feedstocks, such as corn, to make isobutanol, which is then converted into jet fuel.
The other development is that GE Aviation is carrying out engine combustor component testing on a jet fuel that is 100% comprised of Gevo's ATJ product. As it stands, this fuel is only certified for use in aviation at a 30% blend with kerosene.
Gruber says he hopes it will be certified up to a 50% blend "in the next year or so", but to enable airlines to solely fill their tanks with ATJ fuel would require another lengthy ASTM certification process.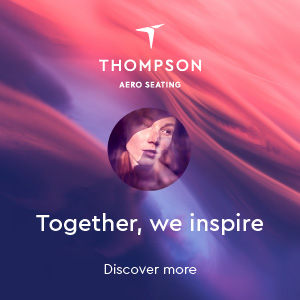 Nevertheless, Gruber says the fact that the fuel has a "higher energy density than regular jet fuel" makes it a potentially more attractive option for aircraft engine manufacturers.
"Our stuff also has low sulphur and low particulates, so the hypothesis is the tests will show less wear and tear on the engine than jet fuel," he explains.
The GE Aviation tests – which are being performed under the US FAA's Continuous Lower Energy, Emissions and Noise (CLEEN) program – "will go on for several months", after which time the data will be analyzed to see whether 100% use is possible, says Gruber. "They might come back and say, 'can you tweak it'?"
Gevo's main message to airlines, as it was in 2016, is: "We will make it if you will buy it."
Gevo and other alternative jet fuel producers have led the proverbial horse to water, the question now is: Will it take a big enough drink?
Related Articles: