When buying any product online, it's expected that you will see what you are getting. Currently that isn't always the case when booking a flight. Often you see information that relates only to price and schedule. Now imagine booking a long-haul flight and being able to see what type of seat you will have, the cabin and amenities you'll receive during the flight or deciding whether you want to add lounge access based on photos of the facilities or upgrading your flight to a premium seat.
This is the logic underpinning a partnership between Amadeus and Routehappy by ATPCO, the industry standard for airline rich content. The move sees Routehappy's rich content integrated with the Amadeus system enabling airlines to display product differentiators through multiple Amadeus channels. Routehappy hosted content includes Universal Product Attributes (UPAs) which include headlines, descriptions, and photos.
Travelers and travel sellers alike will have the opportunity to benefit from the comprehensive content through a range of Amadeus solutions such as Selling Platform Connect. Online Travel Agencies (OTAs) will also be able to access airlines' rich content through the Amadeus Web Services – displaying it directly to travelers, via a redistribution agreement, a first of its kind for Routehappy by ATPCO.
"Amadeus and Routehappy together unleash a vast opportunity to help airlines better differentiate their products in travel agencies and OTAs all over the world," said Robert Albert, CEO of Routehappy by ATPCO. "Our mission is to differentiate and better monetize flight shopping. We're platform, channel and delivery agnostic to help airlines differentiate in all sales channels direct and indirect, so our Amadeus partnership is a huge step forward in reaching distribution ubiquity for airlines. We're excited to work closely with Amadeus to further improve flight shopping together."
"Our Routehappy partnership forms part of our growing suite of merchandising capabilities for airlines and travel sellers," said Decius Valmorbida, Senior VP Travel Channels at Amadeus. "Photos, videos and descriptors help drive conversion and differentiation for airlines, but also mean agents can deliver a more comprehensive service and experience to their customers. Travelers are seeking enhanced ways to compare travel provider offers and we believe rich content helps to meet this need. Routehappy has already seen great traction with over 65 customers including major carriers like United, Avianca and Turkish Airlines so it is a natural partnership."
The integration of Routehappy's rich content with the Amadeus system will be completed during the course of this year and will complement Amadeus' existing content and merchandising capabilities already provided to airlines and travel sellers.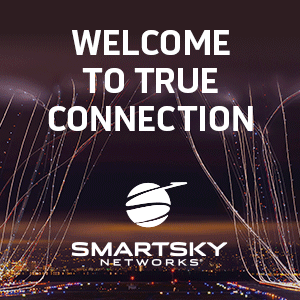 About Routehappy by ATPCO
Routehappy by ATPCO, the industry standard for airline rich content, helps airlines and distributors differentiate and better monetize their products. Routehappy's Scores & Amenities API provides flight scores and cabin amenity data, including aircraft, seat, layout, entertainment, Wi-Fi, power, fresh food and relative duration. Routehappy Hub is a cloud-based solution that helps airlines create, manage and distribute targeted product and ticket attribute content, in standardized formats UPA (Universal Product Attribute) and UTA (Universal Ticket Attribute) wherever flights are displayed. Routehappy is a wholly owned subsidiary of ATPCO. Based in New York, Routehappy by ATPCO serves airlines and distributors worldwide. For more information, visit www.routehappy.com. To see Routehappy rich content in action, visit www.routehappy.com/use-cases.
About Amadeus
Amadeus is a leading provider of advanced technology solutions for the global travel industry. Customer groups include travel providers (e.g. airlines, hotels, rail and ferry operators, etc.), travel sellers (travel agencies and websites), and travel buyers (corporations and travel management companies). The Amadeus group employs around 15,000 people worldwide and does business in more than 190 countries. The company has central sites in Spain (corporate headquarters), France (development) and Germany (operations), and offices in 70 countries around the world. The group operates a transaction-based business model. Amadeus is listed on the Spanish Stock Exchange under the symbol "AMS.MC" and is a component of the IBEX 35 index. To find out more about Amadeus please visit www.amadeus.com and www.amadeus.com/blog for more on the travel industry.
Featured image credited to istock.com/JakeOlimb