In an effort to manage significant airline industry growth in the Asia-Pacific region, Japan Airlines (JAL) has deployed Rockwell Collins' ARINC AviNet® Airport network solution at 50 of its domestic and international airport locations.
"This is the largest network deployment for JAL and one of the largest in the Asia-Pac region," said Mr. Jun Sato, director of Planning and Promotion, Passenger System Planning for Japan Airlines. "The global reach of Rockwell Collins' ARINC network and strong customer service with many in-region airports will be invaluable for keeping our airports communicating and operating at the highest efficiency."
Rockwell Collins' ARINC AviNet Airport service is a cost-effective, shared and private wide-area network solution that provides robust connectivity from the airport's common use passenger processing solution and common use terminal equipment workstations, to their departure control system (DCS).
"AviNet Airport will enable JAL to check-in passengers using the new DCS at each of their international airports while seamlessly migrating over from JAL's legacy system, minimizing downtime," said Paul Hickox, director of Global Network Solutions for Rockwell Collins. "We are pleased in JAL's confidence in our solutions and our commitment to developing AviNet Airport as a versatile system to meet their growing needs."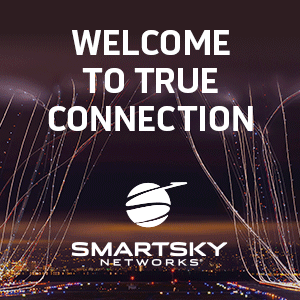 Completed ahead of deadline, the Rockwell Collins team worked closely with each airport to arrange and ensure a comprehensive system integration and reduce network lag time. Melbourne and Kona, Hawaii, are two of the newest airports leveraging ARINC AviNet Airport as part of JAL's new route additions.
About Rockwell Collins
Rockwell Collins (NYSE: COL) is a leader in aviation and high-integrity solutions for commercial and military customers around the world. Every day we help pilots safely and reliably navigate to the far corners of the earth; keep warfighters aware and informed in battle; deliver millions of messages for airlines and airports; and help passengers stay connected and comfortable throughout their journey. As experts in flight deck avionics, cabin electronics, cabin interiors, information management, mission communications, and simulation and training, we offer a comprehensive portfolio of products and services that can transform our customers' futures. To find out more, please visit www.rockwellcollins.com.
Featured image credited to istock.com/JakeOlimb