Virgin Atlantic Airways has stopped selling credits related to a controversial forestry project in Cambodia under its passenger carbon offsetting program, after an environmental organization raised ethical and ecological concerns about its legitimacy.
Brussels-based Fern alleged in November that a forest in Oddar Meanchey, Cambodia – which forms part of a portfolio of carbon offsetting projects used by Virgin Atlantic to allow its passengers to pay extra to offset the carbon dioxide emissions of their flights – was being "clear-cut" and local people were being "exploited and kicked off their land".
In a statement shared with Runway Girl Network, Virgin Atlantic says:
In November 2017 we were made aware of concerns regarding the Oddar Meanchey project in Cambodia. This project was included in our portfolio in good faith, and Natural Capital Partners [the company responsible for running the airline's offsetting program] have confirmed that these credits were generated in 2010 and validated to the Climate, Community and Biodiversity (CCB) and Verified Carbon Standards in 2013.

But things can change in the years between verifications, and because of the subsequent concerns raised we asked NCP to remove this project from our portfolio. As a result, none of our customers' offset purchases from 2017 onwards will have included this project.
While Virgin Atlantic has taken positive action to stop selling credits from this particular project to its passengers, Fern believes this case study proves its theory that no forest carbon project can guarantee permanent emissions reductions. It is on this basis that the NGO opposes their use in ICAO's Carbon Offsetting and Reduction Scheme for International Aviation (CORSIA).
"Virgin's statement reveals the flawed logic at the heart of the forest offset industry – and why the aviation industry's plans to massively ramp up their use is so dangerous," Fern's forest campaigner Julia Christian tells Runway Girl Network.
"Virgin's claim that 'things can change in the years between verifications' underlines precisely why offsets don't work. The airline may have stopped purchasing Oddar Meanchey credits, but for the offsets they have already used, the emissions they were meant to 'balance out' are now forever in the atmosphere."
What happened in Oddar Meanchey can happen at any point in a forest offset project, warns Christian.
"As soon as any forest is destroyed, its effect of balancing out emissions disappears. Storage of carbon in forests is highly reversible and volatile. It cannot be used to balance out airplanes' release of carbon emissions into the atmosphere, which are permanent," she says.
"What is more, this project was certified by Verified Carbon Standard (VCS) – one of the leading carbon verification standards, which ICAO's carbon offsetting scheme plans to rely heavily on. This is deeply worrying, as the experience of Oddar Meanchey shows these standards cannot be trusted."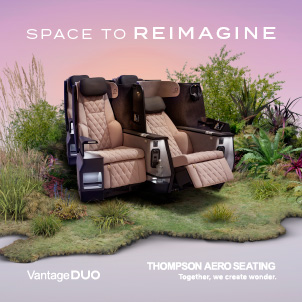 But others, including Natural Capital Partners, argue that Reduced Emissions from Deforestation and Degradation (REDD) projects can benefit local communities and the environment, when done correctly.
Virgin says the Cambodian forestry project was one of a number of projects in its carbon offsetting portfolio, which also includes "credible renewable energy and resource conservation projects from different parts of the world".
Adds the airline: "We are committed to reducing our carbon emissions by investing billions of dollars in fuel-efficient aircraft, and innovating on low-carbon fuels. Since 2007, we've reduced our aircraft carbon emissions by 22%."
Related Articles: