Phasor, the leading developer of commercial-grade, electronically steered antenna systems for mobile broadband communications, has been singled out by Via Satellite Magazine as one of the top ten companies that "hold serious potential as the NewSpace arena continues to mature". View the article here.
With heightened demand for lightweight, powerful antenna systems to meet the requirements of commercial mobile broadband markets, powered by both traditional GEO satellites as well as next generation NGSO (Non-Geostationary) satellite constellations, Phasor is poised to enable high-speed connectivity at sea, in the air and on land.
Phasor's breakthrough technology will not only communicate with each kind of satellite system (Geostationary Earth Orbit, /Medium Earth Orbit/Low Earth Orbit), but will be interoperable between them from a single aperture, something that is currently impossible with the state-of-the-art mechanically-steered SATCOM antennas.
The recognition from Via Satellite comes after a successful, over-subscribed Series B funding-round, which saw Phasor raise $16 million in Q3 2017. Additionally, Phasor was recently featured prominently on Seraphim Capital's Global Barometer for space tech venture market transactions in 2017.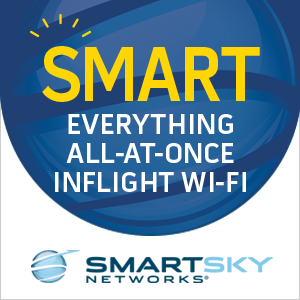 "We are honored to have been highlighted as a stand out in the NewSpace technology field. Phasor's mission is to empower mobile broadband access across all commercial use-cases and markets, and is on track for a timely commercial product release," said Dave Helfgott, CEO of Phasor.  "Phasor is dedicated to meeting the growing, underserved and unmet needs of today's network-centric travellers, who require broadband access everywhere, whether that is in-flight, at sea or over land. We look forward to achieving even greater milestones in 2018".
Learn more about how Phasor technology will transform the mobile broadband market and watch our informational video: http://phasorsolutions.com/featured-content  
About Phasor Inc.
Phasor Inc. is a leading developer of high throughput, enterprise-grade, modular phased array antennas, headquartered in Washington DC, with a technology development subsidiary in the UK. Phasor's electronically steerable antennas (ESAs) are based on patented innovations in dynamic beamforming technologies and system architecture. Phasor's mission is to enable high-speed broadband communications while in-flight, at sea or travelling over land. For more information please visit www.phasorsolutions.com.