gategroup Holding AG is pleased to announce it has entered into a joint venture agreement with Asiana Airlines, a leading international airline of the Republic of Korea. The agreement establishes a long-term strategic partnership and strengthens gategroup's position at Incheon airport, one of Asia's fastest growing and largest hubs in the world for international passengers.
The joint venture will position gategroup as the sole in-flight caterer for Asiana Airlines at Incheon airport, serving passengers flying to destinations across Asia, Australia, Europe and North America. As part of the partnership, gategroup will also serve Asiana Airlines at key Korean airports during the upcoming 30 years.
Kim, Soo Cheon, CEO of Asiana Airlines, comments: "We are delighted to partner with gategroup as we move towards our goal of becoming the world's greatest airline. As the clear airline catering industry leader, gategroup is the perfect partner for us to deliver our customers an extraordinary travelling experience. We are very pleased to begin a long-term partnership that offers exciting opportunities to both companies."
gategroup will hold a 60% controlling stake in the joint venture which includes the creation of a new state-of-the-art facility in Incheon to accommodate Asiana Airlines' growth plans. gategroup's position as a leading airline caterer will allow Asiana Airlines direct access to the latest innovations and technologies.
"Through this partnership with Asiana Airlines, we will establish a long-term presence in the Republic of Korea. Asiana Airlines has a five-star Skytrax rating and we are very proud to work with such a distinguished partner," said Xavier Rossinyol, gategroup Chief Executive Officer. "This long-term collaboration represents a key milestone in the execution of our Gateway 2020 strategy. It takes us an important step forward in our plans to pursue growth opportunities in the Asia-Pacific region and to leverage our commercial innovation.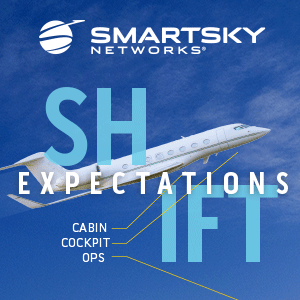 About gategroup
gategroup is the world leader in airline catering, food and beverage retail-on-board and equipment. At gategroup, we work together with our partners to deliver a superior passenger experience through commercial food and hospitality innovation advanced by leading technology solutions. Headquartered in Zurich, Switzerland, gategroup operates the largest global network in the aviation industry across 250+ locations in 60+ countries. In 2016, gategroup achieved a total revenue of CHF 3.4 billion and EBITDA of CHF 200 million (excluding Servair) and currently employs 43,000 employees worldwide. For further information, please visit www.gategroup.com
About Asiana
Asiana Airlines was founded in 1988 and has continued to maintain its 5-star rating by Skytrax for 11 consecutive years since 2007. Headquartered in Seoul, South Korea, Asiana Airlines operates 77 international passenger routes to 63 destinations in 23 countries and 23 cargo routes to 25 cities in 11 countries. Asiana Airlines has recently introduced Airbus A350 with in-flight connectivity to selected destinations to provide the ultimate travel experience. Asiana Airlines became a Star Alliance member in 2003. For more information, please visit http://kr.flyasiana.com/C/en/main.do
Asiana Airlines is a trademark of Asiana Airlines Inc.