Brazilian airline GOL Linhas Aéreas Inteligentes became the launch airline for Gogo TV, the former name of our Inflight Live TV service powered by the revolutionary 2Ku Wi-Fi system installed on all GOL aircraft.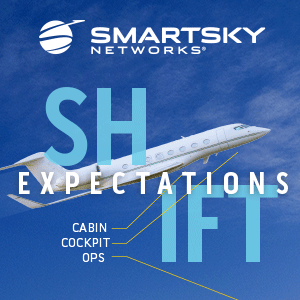 The live programming offers six TV channels that can be viewed by passengers on their own devices such as smartphones, tablets or notebooks.
The content comes from a partnership between GOL and TV channel producer Globosat. The channel lineup includes some of their most popular TV channels: TV Globo, GloboNews, Gloob, GNT, Multishow, and OFF.
"Innovation is part of GOL and adding live TV streaming is another important step. We are very pleased to be the first airline in Latin America to offer Internet connection, entertainment and live TV to our customers," says GOL's Chief Experience Officer, Paulo Miranda. "GOL is very proud of connecting people, and live TV streaming complements and enhances the inflight experience."
Featured image credited to GOL