Delta Air Lines assures it will "allow situational flexibility for any customer who needs to book a last-minute flight", including passengers who use guide dogs, as blind people express concerns about the carrier's decision to tighten requirements on the carriage of service and emotional support animals.
The new rules, which take effect on 1 March, will require all customers traveling with a trained service animal, an emotional support animal or a psychiatric service animal in the cabin to show proof of the animal's health or vaccinations 48 hours in advance. But customers traveling with emotional support or psychiatric service animals, specifically, will face additional documentation requirements within the 48-hour period.
Responding to Delta's announcement, The National Federation of the Blind issued a strongly worded statement saying, "We are deeply concerned that Delta Air Lines has taken this action without consulting the National Federation of the Blind, our division the National Association of Guide Dog Users, or any other democratically elected representative of blind Americans. Blind people have safely and successfully used guide dogs for decades, but this policy fails to make a clear or practical distinction among guide dogs, other 'service and support animals' (as Delta puts it), and pets.
"Onerous restrictions on guide dog handlers do not resolve anything and violate the principle of equal access for passengers with disabilities. Furthermore, we believe that elements of Delta's policy, as currently articulated, violate the Air Carrier Access Act."
Some blind passengers also took to Twitter to voice their concerns, suggesting that the 48-hour requirement is particularly onerous.
I wouldn't characterize Delta's policy as attacking anyone. However, the implementation is flawed. At a minimum, there need to be allowances for last-minute travelers and for those who do not have access to the internet to submit documentation to the online support center.

— Michael Hansen (@MH3129) January 24, 2018
Sharing his initial impressions of Delta's new policy, another blind traveler tells Runway Girl Network: "It raises more questions than it answers. Every time a person flies with a guide dog – are they going to have to do it [share this information]? If they are a frequent flyer, can't the information be put in their profile? Can they do it once a year, every time vaccinations are updated? It seems like Delta decided all of a sudden that it has to react to this situation, so it wants to lay down its marker before other regulations come out in July. Every time I look at the thing, I have more questions than their propaganda thus far has answered. It seems slap dash and an onerous regime."
It is also true that some blind people don't want their blindness listed as a permanent part of their passenger record for a variety of reasons, including the fact that it can cause confusion as to whether the person needs or wants assistance at the airport.
In an email exchange with RGN today, a Delta spokesman said the carrier will provide "situational flexibility" for last-minute flyers.
This flexibility will be extended to "any customer who needs to book a last-minute flight", including blind passengers with guide dogs.
He added: "They will need to request it each time."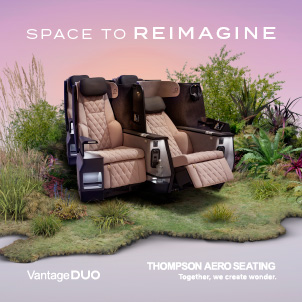 The Delta spokesman noted that customers can call Delta's Customer Care team for support.
"We also have a special customer care line for customers with disabilities: 1-404-209-3434. For customers with hearing or speech disabilities: Dial 711," he says. Delta is also creating a Service Animal Support Desk at airports for customers traveling with service and support animals.
The carrier flies nearly 250,000 service or support animals annually. It says it is implementing the new rules after seeing an 84% spike in reported animal incidents since 2016, including reports of biting, urinating and defecating.
Whether Delta's latest assurances will quell blind passengers' fears remains to be seen. The National Federation of the Blind did not provide immediate additional comment, as it is seeking clarity from Delta on the new policy.
Related Articles:
Featured image credited to istock.com/mauinow1