Delta Air Lines is tightening requirements for the carriage of emotional support animals in its aircraft cabins, after seeing an 84% spike in reported animal incidents since 2016, including reports of biting, urinating and defecating.
From 1 March, all Delta customers traveling with a service or emotional support animal must show proof of their animal's health or vaccinations 48 hours in advance of flying, and provide "a signed document confirming that their animal can behave to prevent untrained, sometimes aggressive household pets from traveling without a kennel in the cabin".
These measures are in addition to the current requirement to supply a letter prepared and signed by a doctor or licensed mental health professional confirming a need for the animal. They are intended "to help ensure that those customers traveling with a trained service or support animal will no longer be at risk of untrained pets attacking their working animal, as has previously been reported," says Delta.
The new rules are also about "prioritizing a safe and consistent travel experience" for all customers, adds Delta SVP corporate safety, security and compliance John Laughter.
As previously reported by RGN, veterans are often among the groups who benefit significantly from service and emotional support animals, with 300,000 veterans living with Post Traumatic Stress Disorder (PTSD) according to data in a 2012 Smithsonian Magazine article. Organizations like Paws for Purple Hearts, Vets Adopt Pets, and Dogs 4 Disabled Veterans do admirable work matching service members living with physical and psychological disabilities with animals, with a growing evidence base that suggests there are tangible benefits for these groups of veterans. Other individuals certainly benefit from the aid of psychiatric and emotional support animals.
But RGN has also highlighted how some passengers have abused the privilege of bringing comfort animals on board.  And given the mix of animals on any given flight, passengers with allergies must be extra vigilant about understanding what furry and feathered friends will be on their flight.
For its part, Delta says it has seen untrained animals misidentified as service and support animals occupying seats, stretching across the aisles, and moving throughout the cabin during flight, often without restriction. Moreover, customers have attempted to fly with everything from comfort turkeys and gliding possums known as sugar gliders, to snakes and spiders. "Ignoring the true intent of existing rules governing the transport of service and support animals can be a disservice to customers who have real and documented needs," says the carrier.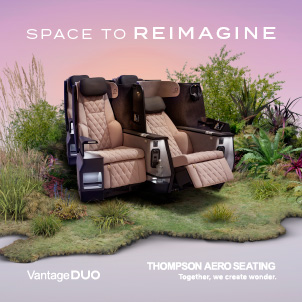 Delta assures that, in developing the new guidelines, it solicited feedback and input from disability advocates on its Advisory Board on Disability, and that the rules will be implemented in compliance with the Air Carrier Access Act, which dictates that, "you must permit the service animal to accompany the passenger with a disability at any seat in which the passenger sits, unless the animal obstructs an aisle or other area that must remain unobstructed to facilitate an emergency evacuation."
The airline is creating a Service Animal Support Desk, which will verify that the appropriate documentation is received, and confirm the customer's reservation to travel with an animal, prior to arrival at the airport.
However, some travelers are now calling on the FAA to clarify the rules around emotional support animals. A Care2 petition suggests that Delta should not be allowed to "arbitrarily" implement the policy.
Related Articles: