When Barbara Dalibard was 17, to be a mathematician or at least an aspiring mathematician meant maintaining a low profile in a classroom full of boys and when she did speak up, she knew she better be sure she was correct.
"When you say something, you are challenged because you are a woman," Dalibard remembers of pursuing her degree in math. "You are always watched."
Many years have passed since Dalibard's days as a student. At 59, and the chief executive officer of the airline technology company SITA, she is far more likely to be giving lectures than listening to them.
Dalibard took the top job at SITA in 2016 after six years as the CEO of SNCF, the French National Railway Company. But for much of a career that began in 1982, she was with France Telecom, an exciting time to be in communications as the world wide web was fast becoming not just accessible but portable.
What had previously been a business tool evolved more rapidly than anyone could have imagined. Soon, it wasn't just businesses demanding more technology, customers were as well. They expected real-time information from service providers. This was particularly true in the travel industry.
"When data started on the phone, that's when innovation switched from business to consumer to consumer to business," Dalibard recalls.
With master's degrees in mathematics as well as in science and engineering and a career steeped in transportation and technology, Dalibard's résumé seems custom-made for her present job. Still, among C-suite executives in IT and aviation she remains the rare woman, an imbalance she'd like to see corrected.
The underrepresentation of women in the STEM fields (science, technology, engineering and math) is due to many factors, she tells Runway Girl Network. Girls still need to be prompted to pursue their interests in these subjects and as they age, it is important to encourage their ambitions as well as their own self-advocacy.
Her most provocative suggestion isn't intended for women, though. It targets the biases and even well-meaning behaviors of the people who would employ them and it is this: companies should lower their expectations of women entering the workforce.
Dalibard creates a hypothetical situation to make her point. A company is interviewing two candidates, one male one female. It is likely to go this way:
"You would measure the talent of the man on his potential and the woman on what she had already done," she says. "If a woman is given an opportunity, she has to be perfect, but a man you will say, 'he will learn'".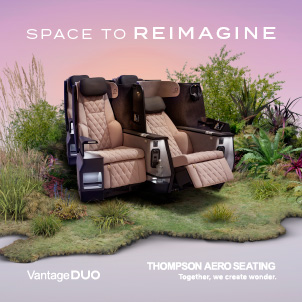 Dalibard says another factor hindering women is the tendency of employers to choose candidates to whom they can relate, which perpetuates gender and other kinds of biases.
"When you recruit people, the natural tendency is to recruit a mini-me," she says. But recruiters should "want diversity, you want all kinds of backgrounds." This enables the organization to look at problems from different angles.
Even in a lengthy conversation it is difficult to cover all the factors contributing to the gender gap. Still, Dalibard spends a lot of time thinking about it from the perspective of a mother whose daughter is, like her, a mathematician and as a woman in an industry whose management persistently skews to the masculine. She recognizes she is in position to help change things for other women.
"In my management role I've been mentoring girls in technology," Dalibard says, sometimes just offering examples and encouragement. "They need to have some people to say 'it is possible.'"
Related Articles: