US airlines are urging the Trump administration to uphold President Obama's commitment to participate in the voluntary phase of ICAO's Carbon Offsetting and Reduction Scheme for International Aviation (CORSIA), and are hoping that by making a "business first" case for the global deal it will not be shelved in the way that other environmental pacts have been under the current government.
Speaking at the Aviation Carbon 2017 conference in London this week, Nancy Young, VP environmental affairs at Airlines for America acknowledged that President Trump "does not support" measures aimed at addressing climate change and has "turned back" some of the green initiatives undertaken by his predecessor.
The concept of global warming was created by and for the Chinese in order to make U.S. manufacturing non-competitive.

— Donald J. Trump (@realDonaldTrump) November 6, 2012
The most significant example of this was the commander-in-chief's announcement earlier this year that the USA will withdraw from the Paris climate agreement. If the USA follows through with its threat it will be the only country to reject the global pact, following recent announcements from Syria and Nicaragua that they will join.
However, Young says US carriers are encouraged by the fact that "we've not seen any announcement that we're not going forward with CORSIA". In order to try and convince the administration to stay in, airlines have had to "flip the conversation" to frame CORSIA in a way that appeals to its "business first" agenda.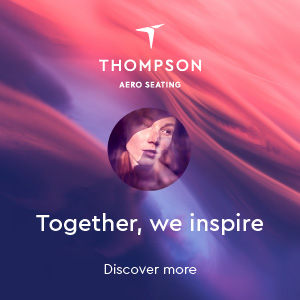 "US airlines are committed to making sure our government plays a part," says Young.
She tells Runway Girl Network that a key reason for participating in CORSIA is to have "one global agreement, instead of other countries applying their own" measures to reduce carbon dioxide emissions from aviation.
Airlines for America is "really pushing for the US to stay in the agreement" because it believes CORSIA provides "a good pushback" to countries looking to impose their own individual measures, says Young.
Pointing to recent proposals in the Netherlands and Sweden to introduce their own aviation taxes to tackle emissions, she says the airline industry's support for CORSIA as the only market-based measure "should also appeal to what the [Trump] administration is looking for".
"They want things that work for the United States in terms of international agreements, and [CORSIA] fits with that purpose. So we're really focused on that aspect of what the agreement will bring."
But there is no guarantee that CORSIA would be the only market-based measure aimed at regulating airline emissions. The European Union, for instance, has made it clear that it will revisit the possibility of including international aviation emissions in its Emissions Trading System (ETS) if it is not satisfied by the effectiveness of CORSIA.
In October the European Parliament and the EU Council Presidency provisionally agreed to keep non-intra-European Economic Area flights out of the ETS until the end of 2023, to give time for CORSIA to take effect. But Julie Girling, a member of the European Parliament and EU ETS rapporteur, told delegates at the Aviation Carbon conference that Europe is "retaining our ability to revisit" the inclusion of international flights in its own scheme in the event that CORSIA is less effective.
Airlines for America's Young expects a decision from the US government on CORSIA to be announced "sometime in 2018". Highlighting a recent example of where the Trump administration appears to have agreed to honor an environmental agreement signed under President Obama – the so-called Kigali Amendment, which aims to limit the use of hydrofluorocarbons – she says that when it comes close to crunch time on a deal, the administration tends to make its decisions.
That crunch point for CORSIA comes in 2018, by which point airlines are recommended to have submitted the emissions monitoring, reporting and verification (MRV) plans that will help provide the baseline beyond which emissions must be offset.
Related Articles: