After serving up over 1.2 million bottles of wine to passengers last year, TAP Air Portugal already claims to be the biggest shop window for its homeland's thriving wine industry.
Now it's taking the onboard wine experience to a new level.
The recently-privatized carrier has just completed a competition to select over 60 wines to be rotated on to TAP's inflight menus over the next two years.
In all, the airline will purchase 2.5 million bottles to showcase small- and large-scale producers from around the country.
The expansive wine list is part of wider drive to enhance TAP's onboard gastronomic experience.
In September, the airline launched its "Taste the Stars" program, inviting five of Portugal's Michelin-starred chefs to prepare special dishes for business-class menus.
"Passengers can get their first taste of Portugal when they board a TAP plane," Joel Fragata  head of inflight and onboard product told RGN in Lisbon. "Whichever class they are flying, they can sample some of the best of what the country has to offer,"
December's menus featured codfish slow-cooked sous vide, with sautéed shrimp, julienne of leaks and basil sauce produced by Miguel Laffan, whose restaurant L'AND lies amid the rolling vineyards of the Alentejo region south of the Portuguese capital, Lisbon.
"I think we have a unique cuisine, with exceptional products," Laffan says. "This Taste the Stars project is great, a real challenge to create a recipe that represents who I am and represents Portugal."
Portuguese food and wine are fast developing an international reputation. The Wall Street Journal recently called Portugal "Europe's most compelling new food destination". "The selection of excellent wines available at a fraction of the price of almost any other region is astonishing," according to Wine Enthusiast magazine.
TAP's goal is to give passengers a high-altitude taster of what to expect when they land in the country.
"TAP has a huge passion for Portugal," CEO Fernando Pinto (who happens to be Brazilian) said at the launch of the Taste the Stars initiative. "Not only do we bring the world to Portugal, we're taking Portugal to the world."
The airline's new wine list was chosen by a panel of 10 Portuguese and international experts who had the difficult task of tasting 812 wines competing for a place on TAP planes. Tastings were carried out on the ground and on a flight from Lisbon to Prague to taste how they'd react to altitude.
Winners were announced at a glitzy ceremony held in a centuries-old port wine house in the northern town of Porto and hosted by local actor Pêpê Rapazote, best known internationally for his villainous role in the series Narcos.
The choice includes reds, rosés and whites from around the country, plus a selection of sparkling wines, sweet Moscatels from the Setúbal region and, of course, the fortified port dessert wines which have been the country's best-known tipple for 300 years.
Ahead of the awards, TAP whisked journalists on whistle-stop tour of some of the winning vineyards. Portugal is seeking to promote wine-based tourism, particularly for travelers taking advantage of TAP's stopover program allowing long-haul travelers passing through Lisbon or Porto airports to spend up to five nights in Portugal before heading on to their final destination.
Visited wineries included Paço de Palmeira, which is a 40-minute drive from Porto airport and produces crisp white wines from vines grown around 17th-century palace; or the Quinta da Alorna estate west of Lisbon built in 1723 as the country retreat for a governor of Portugal's Indian colonies.
"We're promoting wines from all around Portugal," says Fragata. "Passengers can try them on the planes, then get to know them better in our stopover partner restaurants or through the fast-growing wine tourism sector."
The selected wines will be served on a rotating basis, with the menu changing every quarter from January.
That builds on the existing program which currently includes treats in long-haul executive class like the Casa Ferreirinha Callabriga 2014 red, a gold medal winner at the International Wine Challenge awards, or Paulo Laureano Reserva, named as best international business class white by Global Traveler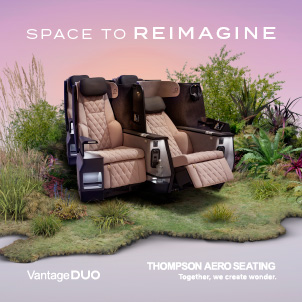 In October, TAP started workshops for cabin crew in partnership with the industry association ViniPortugal so staff can provide expert advice to passengers.
"This way, the airline's crew members will also become ambassadors of Portuguese wines, thereby strengthening TAP's commitment to promoting the best products made in Portugal," said Marketing Director Paula Canada.
While there's greater choice for business and long-haul passengers, TAP is continuing to offer complementary wine and food for economy travelers on short-haul flights – unlike many of its competitors in Europe.
"TAP is one of the few airlines in the world that serves wine on all its flights and we're proud of that," says Fragata. "Even on our (1 hour) air-bridge flights between Lisbon to Porto, you have the right to a glass of red wine. Our European fights all have red and white wine in economy."
If they don't there's trouble. On a recent flight from Brussels to Lisbon, there was a near revolt from some regular customers following an announcement that "technical problems" meant the 2 hour, 40 minute trip would be teetotal.
Related Articles: