Munich-based media and logistics company Media Carrier continues to expand the portfolio of its digital media library Media Box with latest partner Expressen, Sweden's largest daily newspaper.
As a premium-class distribution service for publishers, the Media Box is primarily used by international tourism companies, including major airlines and hotel groups, to provide their customers and guests with attractive content.
"We are happy to be the first Swedish newspaper within the Media Box service of high-quality newspapers and magazines," says Thomas Mattsson, Editor-in-Chief at Expressen.
"Media Carrier is a great partner for Expressen as we always strive to reach our users wherever they are. Digital distribution of Expressen through the Media Box is a great service that adds value to the consumer and increases Expressen's digital offer."
With the addition of Expressen to its portfolio, the innovative e-library now holds more than 1,000 newspapers and magazines from 46 countries in 30 languages. All the newspapers and magazines are provided in their print layout for easy and intuitive reading. More than 1,200 hotels worldwide, such as Intercontinental Hotels & Resorts, Mandarin Oriental or Sofitel, as well as airlines and cruise liners use Media Carrier's innovative e-library, which can be used with any web-enabled device without the need for installing an app, register or supply personal information. Guests simply connect to the local Wi-Fi and will then be taken to the Media Box via a link or QR code to get their free pdf downloads. As a white-label solution, tourism companies can brand their Media Box individually, add information such as marketing material and customize its portfolio based on their needs.
"We strive to provide the best possible content to an international audience and are therefore delighted to welcome Expressen to our portfolio," adds Media Carrier's Managing Director Philipp J. Jacke. "Finding your readers wherever they are, is incredibly important for media companies in today's competitive environment. Our service aims at simplifying global distribution, reducing logistics costs and enabling controlled distribution by providing detailed download statistics for individual publications. As a great discovery tool, the Media Box also enables publishers to tap into new audiences."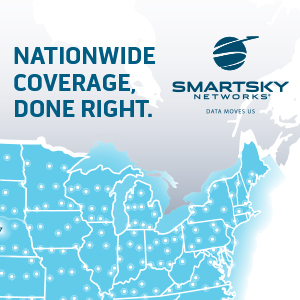 About Expressen
Expressen, the largest evening newspaper in Sweden by circulation in print and biggest in social media, was founded in 1944 and is now a media house with a strong digital offer including TV. It is part of the Bonnier Group, a global media company with 8000 employees in 16 countries. Editor-in-Chief Thomas Mattsson was Publisher of the Year 2015 and Expressen was Newspaper of the Year 2016. With 2.5 million readers per day, Expressen reaches an increasingly digital audience with awarded journalism covering Swedish and international news. Expressen is the home of breaking news in Sweden and has a strong reputation for award-winning investigative reporting in addition to extensive sports, entertainment and culture coverage plus feature reporting on travel, health, design and more.
About Media Carrier   
Media Carrier GmbH was established in 2011 as a subsidiary of the Munich-based MELO Group, whose central divisions are built on the two pillars media and logistics. The company specialises in marketing and distributing digital content. Through its digital media library Media Box, it supplies the travel industry with e-papers and more than 1000 hotels worldwide use the digital media library. The Lufthansa Group (Lufthansa, Austrian Airlines, SWISS, Eurowings and Air Dolomiti) as well as Oman Air and Virgin Atlantic are among the airlines offering the Media Box service to their guests.