International Airlines Group (IAG) chief executive Willie Walsh warns that if the airline industry fails to attain its emissions-reduction goals there could come a point at which it is "forced" by regulators to curb its growth.
He says ICAO's Carbon Offsetting and Reduction Scheme for International Aviation (CORSIA) is an "excellent first step" toward addressing aviation's impact on climate change, but much more needs to be done. Walsh used his keynote speech at this week's Aviation Carbon 2017 event in London to urge other airlines to prepare for the global market-based measure.
While there will be costs associated with participating in CORSIA, the cost of paying into a patchwork of alternative, individual measures would be much higher, argues Walsh.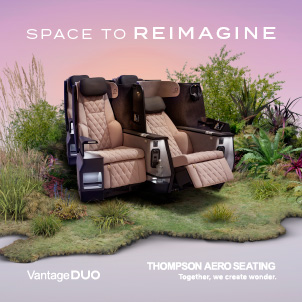 Early preparation will allow airlines to gain experience in carbon trading, which will provide them with a "significant advantage" over those who wait.
"The bottom line is that everybody is going to have to participate at some stage," says Walsh. CORSIA will be voluntary for the first five years from its implementation in 2021, with the mandatory phase kicking in from 2027. So far 72 ICAO member states have volunteered, and Walsh says he "strongly encourage[s]" other countries to follow suit.
The IAG boss is concerned airlines do not recognize that "this is literally around the corner", and says his airline group is prepared to share information on how to prepare with other carriers "for the benefit of the industry".
"The earlier you adapt and participate the better prepared you'll be for the mandatory phase. The key message is very simple: your airline is going to be included whether you like it or not. Get ready for it and get your resources in place because the first milestone is very close," says Walsh.
Asked by RGN whether there could come a point at which regulators stepped in to limit airline growth to keep within the confines of the Paris Agreement, Walsh acknowledged that the industry could be "forced" to stop growing if its commitments on emissions reduction proved unattainable.
While describing CORSIA as an important first step, Walsh says there is "more we need to do". Sustainable aviation fuels, for instance, will "play a part", although he admits that 10 years ago the airline industry was "overly optimistic" about the extent to which biofuels would be the solution.
"Sustainable fuels will be part of the solution but we would be fooling ourselves to say it is the solution," says Walsh. He adds that he has not seen the level of progress he would like to have seen on translating the technological opportunity presented by biofuels into a commercial reality for the airline industry.
"Biofuels will play a part but we're still left with a gap, and that gap can best be addressed [in the short term] by a market-based measure." But CORSIA alone "is not the answer" in the longer term, and the industry "must look beyond 2035 and 2050". New technology, including hybrid-electric aircraft, will form part of the answer in the future, as will "some form of MBM" that goes beyond 2035.
Another point raised by Walsh is that airlines will face increasing pressure from investors to explain how they are factoring their impact on climate change in to their decision-making processes.
"I raised this issue at an IATA board of governors meeting in 2005 and only half of those present understood what I was talking about," says Walsh. "Two years later the CEO of a very large airline said he'd had the first call from an investor about the environment.
"Investors are asking more questions, and over the past 10 years participation in the [climate change] debate has increased significantly."
Related Articles: