Passengers are getting taller and broader. Certain aircraft seating configurations are being likened in news stories to flying prisons. Consumer advocacy groups, including Flyers Rights in the United States, are pressing for baseline standards for aircraft seat width and pitch, citing health and safety concerns. And the group gained some potentially meaningful ground this summer when a three-judge panel of the DC Circuit agreed that the FAA has "failed to provide a plausible evidentiary basis for concluding that decreased seat sizes combined with increased passenger sizes have no effect on emergency egress".
But despite this activity, and growing outcry from mobile, social, vocal passengers on social media about the discomfort of flying in ultra-tight seating configurations, airline trade group IATA is taking no position on the issue of seat size.
Responding to a question from Runway Girl Network about whether baseline seat width and pitch standards should be adopted, IATA director general and CEO Alexandre de Juniac said, "We have no position on that. We let the airlines do their job and if there is a safety issue that is confirmed, demonstrated, and clearly assessed, we will participate [in] the regulator reform project, if there is [one], or with the safety agencies such as EASA or FAA."
Pressed by another journalist to weigh in on the densification of aircraft, and implications for comfort and safety, de Juniac admitted that flying longhaul in economy class seats pitched at roughly 31-32 inches – which he personally experienced last month – is "not comfortable" and for some passengers "who are either too big or too tall or disabled for any reason, it's a problem. Up to now we haven't seen any regulation on that point. It can happen and as I said we will follow if this issue happens…"
But in the meantime, IATA believes airlines should determine "the appropriate level of comfort or discomfort they want to provide". He said candidly:
You cannot ask the airline to [charge] the lowest price and provide the best product and the largest space. What you must keep in mind is people don't want to pay; they want to be badly treated. I'm surprised. I'm not in favor of that, but that's the way it is.
IATA immediately stressed that de Juniac's comment was specifically referring to passengers' disinterest in paying for inflight comfort [in economy class].
Fundamentally, IATA believes that passenger rights in general are an area where market forces "do a better job of protecting passenger rights than regulation". But if governments insist on regulating passenger rights, IATA wants to see the International Civil Aviation Organization's (ICAO) core principles on passenger rights – which are broadly aligned with a framework produced by IATA – serve as "the starting point".
Those core principles, agreed in 2015, cover three phases of a customer's experience: before, during and after travel. But with specific regard to the inflight experience, ICAO's core principles call for passengers to be provided regular updates on any special circumstances or service disruptions which arise, as well as due attention in cases of a service disruption. This could include rerouting, refund, care, and/or compensation, according to the organization.
The core principles also call on airlines and other stakeholders to have planning in place for situations of massive disruptions characterized by multiple flight cancellations, and reiterate the fundamental right to fair access for persons with disabilities.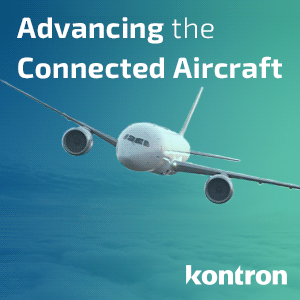 Notably, ICAO's core principles neither address aircraft seat comfort nor seat safety in the context of high-density configurations.
Certain passenger rights laws are already "backfiring on passengers", suggested de Juniac. One example, he said, is "the duration on the tarmac, which was limited in the US to three hours, no more, and then it was an obligation for the airline to find compensation. [This] led airlines to cancel the flights so it was even worse for passengers." Interestingly, Flyers Rights was instrumental in driving the tarmac rule forward. Whether the consumer group will be successful in securing baseline standards for aircraft seat pitch and width remains to be seen.
Moreover, the European Union's EU261 rules, which provide care and compensation to passengers in the event of delays, overbookings and cancellations, have "gone too far", insisted de Juniac, urging "compromise on global standards".
Meanwhile, air travel continues to grow exponentially. IATA forecasts that international tourists traveling by air will spend more than $776 billion in 2018, a rise over 15% in just two years. And while air travel cycles have typically ended after eight years, IATA "sees no reason to see the cyclical pattern repeat itself" next year, said IATA chief economist Brian Pearce.
For 2018, IATA is forecasting that economic growth will be as strong as this year, "if not faster; and there will be price stimulus as oil is starting to rise", said Pearce. It expects record load factors.
Fares are also seen as rising in 2018, with an uptick in unit costs due to higher fuel costs, labor, and charges, said Pearce.
Related articles: