Thales and Emirates Aviation University, the education arm of the Emirates Group sign a Memorandum of Understanding which will initiate a new partnership to explore areas of cooperation in the aviation field.
Thales is one of world's leading solutions providers in the aerospace industry, with a proven track record in operational training to customers worldwide. Emirates Aviation University is the ideal launch-pad for careers in management and the technical spheres of aviation. Together, Thales and Emirates Aviation University make the ideal partners in this Venture.
This new collaboration between Thales and Emirates Aviation University will start with joint educational programmes, research and development activities and graduate internships.
This initiative is linked with Thales's commitment to share knowledge, strengthen its presence in the UAE and aims to bring cutting-edge expertise to Emirates Aviation University students in the continuously growing field of aviation and transportation.
This agreement underpins the strengthening of the partnership between Thales and Emirates group, began last year when Emirates Airlines and Thales InFlyt Experience joined forces to create the future of in-flight entertainment and connectivity.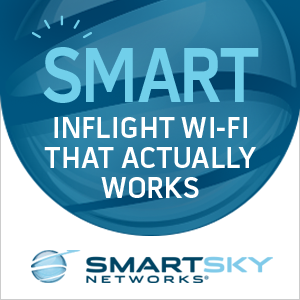 "We are pleased to start our collaboration between Emirates Aviation University and Thales to develop world-class educational and development programmes for our students. We are committed to providing our students with the latest developments in the ever-changing aviation industry and we look forward to benefitting from all technologies that Thales has to offer"
Dr. Ahmad Al Ali, Vice Chancellor of Emirates Aviation University
About Thales
Thales is a global technology leader for the Aerospace, Transport, Defence and Security markets. With 64,000 employees in 56 countries, Thales reported sales of €14.9 billion in 2016. With over 25,000 engineers and researchers, Thales has a unique capability to design and deploy equipment, systems and services to meet the most complex security requirements. Its exceptional international footprint allows it to work closely with its customers all over the world.