FORMIA's new development into the children's amenity kit market aims to embrace a more inclusive, memorable passenger experience through a variety of games and toys to serve the younger market. As an industry leader, FORMIA is confident that its new range of children's products will be as successful as its long-established adult-oriented kits.
Delighted to be curating fun and innovative children's kits, FORMIA is in partnership with some of the best known 'character' brands in the world, offering younger passengers a unique and entertaining travel experience. Initially partnering with two outstanding brands – Smiley brand, one of the most widely recognised, iconic symbols in the world for over 45 years; and Rubik's Cube, an icon of 1980s pop culture and the best-selling toy in history. FORMIA is immensely proud to have secured an exclusivity agreement with both brands and represent their global distribution.
Universally associated with creativity, happiness and fun, Smiley is an ever-popular and evergreen brand that appeals to all generations, with roots in youth culture and symbolising youth spirit. According to a recent Toluna survey, the brand has 97% recognition worldwide as a symbol of positivity. Needing no introduction, Rubik's Cube is a renowned artistic, high-quality architectural device created to teach movement in design and puzzle solving.
Commenting, FORMIA CEO & Managing Partner, Roland Grohmann, stated: "This is a hugely exciting and significant endeavour for FORMIA. We aim to become the recognised leader in the younger passenger market by providing children with a unique brand and product experience.
The new products will be fun and innovatively current to appeal to an ever more discerning younger audience, an indulgent traveller of all ages. We care about our young passengers. The new amenity kits will be created on the basis of proven child development drivers for each age group, and curated to deliver an exciting and educational-driven on-board experience that will stay with them for a lifetime."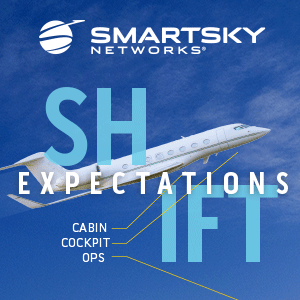 FORMIA offers the travel industry a full range of quality bespoke amenity kits, bags, cosmetics and comfort items as well as tailor-made in-flight service concepts. Over the past three decades, FORMIA has forged a unique product expertise in working with hotels and airlines. The company operates globally and brings a professional and distinctive approach to premium guest and in-flight service amenities. FORMIA's partnerships with luxury brands focuses in identifying the most profitable strategic fit, providing the Brand more visibility and impact and consequently adding value to the airlines' proposition.
The Rubik's Cube Since its launch in 1980, the Rubik's® Cube has twisted and turned its way into over 400 million hands worldwide and has continued to fascinate, bewilder and challenge millions of people. Rubik's Brand Ltd owns all rights worldwide to the world famous Rubik's Cube®.  Rubik's Cube® is a registered trademark of Rubik's Brand Ltd, Rubiks.com. ©1974 Rubik's®  Used under license Rubik's Brand Ltd.  All rights reserved
Smiley On Saturday 1 January 1972, Franklin Loufrani wanted to spread a little happiness in a time when bad news seemed to prevail. On that New Year's Day, French newspaper France Soir printed the now iconic smiley logo to highlight good news stories. Before long, the promotion gained traction and an icon and brand was born. The Smiley Company is today one of the TOP100 licensing Companies in the world, with over 278 licensees globally generating annual turnover at retail in excess of $265 million and selling more than 24 million products year round. The Smiley trademark is registered in over 100 countries and in more than 13 product categories and according to a recent Toluna survey has 97% recognition across the world as a symbol of positivity.