Inmarsat (LON: ISAT), the world's leading provider of global mobile satellite communications, is pleased to note an announcement made by its partner Thales today, confirming that Emirates intends to install Inmarsat's GX Aviation high-speed inflight broadband service on its Boeing 777X aircraft fleet.
The new agreement is part of Emirates and Thales' plans to develop state-of-the-art inflight entertainment and connectivity (IFEC) on the airline's new Boeing 777X fleet. Emirates has 150 Boeing 777X aircraft on firm order, with deliveries currently scheduled from 2020.
GX Aviation is the world's first in-flight connectivity solution with seamless, reliable high-speed global coverage provided through a single operator. It is the only service in the market that guarantees minimum data rates, ensuring that airline passengers can browse the internet, stream videos, check social media and more during flights, with an onboard connectivity experience comparable to the mobile broadband services they may receive on the ground.
Further details on the agreement between Thales and Emirates for GX Aviation can be found here.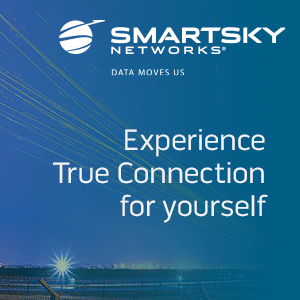 About Inmarsat
Inmarsat plc is the leading provider of global mobile satellite communications services. Since 1979, Inmarsat has been providing reliable voice and high-speed data communications to governments, enterprises and other organizations, with a range of services that can be used on land, at sea or in the air. Inmarsat operates around the world, with a presence in the major ports and centres of commerce on every continent. Inmarsat is listed on the London Stock Exchange (ISAT.L). For more information, please visit www.inmarsat.com.
The Inmarsat press release newsfeed and corporate updates are on @InmarsatGlobal.
About Global Xpress (GX)
Inmarsat's GX high-speed global broadband service is uniquely designed and optimised for superior mobility performance across multiple markets. GX is the only satellite broadband service in the market with global coverage and guaranteed data rates. Inmarsat's global broadband network is designed, owned and operated by Inmarsat for seamless end-to-end performance.