The sky is NOT the limit.
Growing expectations from passengers and airline crew and operators have created the need for new applications and data analytics that will enable intelligent information access and broaden valuable services.  Part of the answer lies in seamless connectivity between ground operations and the aircraft that will allow expanded inflight entertainment and communication (IFE&C) capabilities to really take off.
Making sure the pace of technology evolution continues to meet commercial avionics demands is one of the key reasons Kontron decided to host its first ENVISION technology conference. Kontron invited its partners and customers in the US to discuss how they could collaborate on the key technology innovations that will be needed in the next several years by a broad range of industries. At ENVISION, experts from Kontron, Intel and Wind River organized an agenda of thought-provoking presentations and demonstrations about the enabling technologies required to revolutionize next-generation products and systems.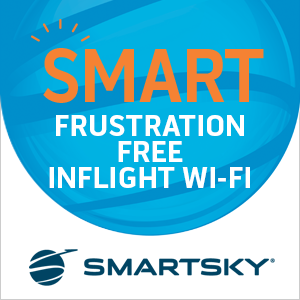 During the industry-specific session on commercial avionics solutions at the conference, Kontron highlighted its compact, rugged and aviation-qualified airborne servers and secure wireless access point products. Used by many major airlines and installed in more than 4,000 aircraft worldwide, Kontron is uniquely positioned to address the needs of the IFE&C market.
"What we offer is an open system architecture platform which helps reduce complexity and cost," said RJ Mclaren, Systems Product Manager at Kontron. Kontron understands that to propel broader connectivity capabilities into the future requires technology that can amply handle the increasing compute and bandwidth density demands of on-board personal devices and at the same time manage sensor-based data analytics. Kontron's roadmap for its ACE Flight airborne servers and Cab-n-Connect wireless access points (CWAP) was developed to meet these requirements and more.
Also covered was the need for ever-stronger wireless in the sky security. Passengers have become aware of growing threats to devices using airline cabin Wi-Fi, including client-to-client data theft, client-to-server data theft, unauthorized system access and denial of service attacks. To safeguard vital dense cabin connections, airlines will have to take a more comprehensive approach to wireless intrusion protection because one size does not fit all when it comes to wireless security. A tiered approach is necessary. Kontron's Cab-n-Connect A100 CWAP combined with AirDefense software delivers a multi-layered security suite, complete with proactive monitoring and threat prevention. Additional features include rogue detection, intrusion prevention, active countermeasures and forensic analysis allowing airlines to take security to the next level.
In an industry that will continue to experience rapid adoption of connected aircraft systems, there is still huge potential to broaden the benefits realized from aviation connectivity.  Kontron continues its lead in developing the products that accelerate advanced IFE&C capabilities. And, as evidenced by the technologies presented at the ENVISION conference, there is no limit to where collaborative development work can take us. Learn what future applications are possible from technologies available today.
Featured image credited to istock.com/JakeOlimb