On a couple of recent Korean Air flights, I was reminded just how enjoyable it is to watch a concert on a plane, and also reminded how few airlines procure this type of content for their inflight entertainment systems.
I thoroughly enjoyed a variety of sets from the 2016 Glastonbury Festival, as well as a 2001 "Gran Gala di Verdi" conducted by Zubin Mehta with performances by a diverse set of singers including Placido Domingo, and noted that other options on the system included crooner Michael Bublé live at the BBC, the Balanchine ballet version of A Midsummer Night's Dream, and the Royal Concertgebouw's farewell concert to principal conductor Mariss Jansons. From Adele to Z, it was a really great selection.
It was particularly notable how suitable the concerts were five or six hours into a flight, after a meal, a movie and a brief snooze. I didn't feel up for anything especially cerebral, nor did I fancy a mindless action movie, but the chance to be enchanted by the magic of professional opera singers, captured by camera and microphones, was the perfect mixture of calming and attention-grabbing, but without the feeling that I had to zone out entirely from the view out the window 30,000 feet below. It's also ideally snoozable content: there's something very pleasant about being lulled to sleep by a professional singer in their element.
There is an appetite for this kind of content, albeit currently niche. The UK satellite television channel Sky Arts features it regularly, introducing culture vultures to a wide range of concert programming. PBS and the BBC in particular regularly commission and collaborate on this kind of programming, while the BBC itself runs The Proms, à full season of world class music in London's Royal Albert Hall every summer, much of which it televises. The Proms are also introduced by a crack team of professional musicians and classical music experts, making them an especially useful introductory set of concerts.
The educational aspect is also a big plus for inflight entertainment. Emirates has long offered a commissioned series of radio-style potted guides to various periods in classical music, and it wouldn't be too much of a stretch to top and tail some of the performances with explainers, whether in depth or as a brief voiceover/caption ("Mimi is about to die of consumption") giving a little context (or even pop-up style factoids) to the audience. Surtitles — in a variety of languages, and able to be turned on and off easily — would also be a welcome addition to make the concerts as accessible as possible.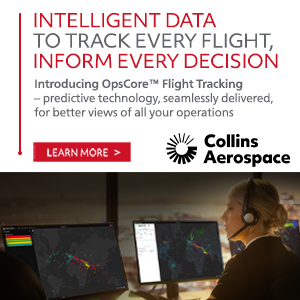 By no means does this need to be a Western-focussed classical music experience, of course. I for one would love to see performances of national culture, whether K-pop or an Eisteddfod, have Beijing opera explained, learn more about the Japanese nō art form, watch traditional Māori dance, or really be introduced to any selection of a country's traditional national performance cultural heritage. Airlines with strong national identities have a particularly clear role to play here in developing passengers' understanding of this kind of cultural heritage.
Quite a few carriers are already partners with cultural institutions, including but not limited to orchestras, choruses, opera houses and concert venues. How smart would it be to link these activities with the onboard experience, perhaps with introductions to various sets, songs or acts (whether interspersed or as a five-to-ten minute primer episode) by the very artists giving the performances? Or, to broaden the appeal, perhaps a national or international celebrity versed in the art form might do the introductions to draw younger viewers in?
This kind of thoughtful joining up of work already being done may well be the key. After enjoying Korean Air's Verdi concert in particular, performed by Western singers, my only regret was this: Korea produces some of the world's most incredible operatic singers, who feature in the very top opera houses and concert halls. Why not source a concert featuring that home-grown talent?
Related Articles: