Looking to let off a little steam after spending Thanksgiving trying desperately not to discuss politics with your extended family back home? Well, have I got an inflight movie for you – Annabelle: Creation. The fourth official entry in the scary-good The Conjuring film series and the second Annabelle the doll prequel in three years, Creation might not be the scariest movie playing on IFE screens right now, but when it comes to therapeutic, post-holiday thrills and chills, it definitely gets the job done. Especially if you're tossing back a drink of two on your insanely-crowded flight home this weekend.
Opening, quite literally, on Annabelle's creation at the hands of doll maker Samuel Mullins (played by Without a Trace's Anthony LaPaglia), Creation takes a dark turn when Samuel and his wife, Esther (Miranda Otto from The Lord of the Rings series) lose their young daughter, Bee (Samara Lee) in a freak car accident. Desperate to make sense of the tragedy, twelve years later the pair find themselves opening their home to the young, kind-hearted Sister Charlotte (Spectre's Stephanie Sigman) and the six orphan girls in her charge.
But from the moment the girls settle in, strange happenings in the Mullins' home quickly convince them all – particularly the Polio-stricken Janice, played by Geostorm's Talitha Eliana Bateman – that there are dark forces at play in the doll maker's sprawling farmhouse. Much of it originating from the locked closet in Bee's bedroom that houses her terrifyingly realistic Annabelle doll.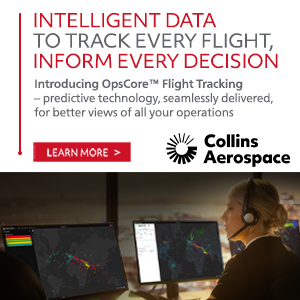 And while I hate to give away too much more of the plot here – especially since the puzzle at the heart of Creation is actually kind of fun to piece together on your own – I can safely say that this is my favorite entry in this series since The Conjuring launched a thousand screams back in 2013 and is a huge improvement over the previous Annabelle film, which started great but limped to a totally cheesy finale. I should also warn you ahead of time that Creation is very slow and deliberate in its storytelling, but the pay off is a doozy if you can hang in there until the bitter end.
Speaking of endings, the way Creation connects the dots between this film and the next (2014's Annabelle) is kind of ingenious. But even if you haven't seen any of the other films in the series, fans of stylish, retro-fueled horror flicks should seriously dig this girl-powered funhouse mirror of a movie.
Directed by Lights Out writer-director David F. Sandberg from a script by Annabelle vet Gary Dauberman (It, Wolves at the Door), Creation also features a terrifying allusion or two to the next spin-off in the franchise, The Nun. So, if scary-ass dolls aren't your thing, sit tight for that one to scare a confession out of you sometime next year.
Now playing on select American, Air New Zealand, Malaysia Airlines, and Delta flights worldwide, Annabelle: Creation is also available via streaming at Google Play, Amazon Video, and iTunes.