Airlines and their inflight entertainment providers have struggled over the last couple of decades to provide a differentiated IFE experience for premium cabins.
Most modern aircraft these days offer the same selection of entertainment content in first, business, premium economy and economy, although bigger screens tend to come with bigger seats. (The exceptions are, in some markets, whether you pay for it, and — in others — whether a refitted aircraft included embedded or streaming entertainment options in coach.)
Some airlines and some suppliers are taking steps to add perks, though. One interesting option with Panasonic Avionics' ZeroTouch content loading platform is to allow customised loading of audio and video for premium class passengers. Super-keen on Japanese railway documentaries? Want to explore classic French cinema? Fancy a language learning course for your destination? Either terrestrial or satellite connectivity can make sure it gets on the plane.
Perhaps surprisingly, Air France's ridiculously branded Joon — it's not an airline, it's a rooftop bar — is, despite the eyeroll-worthy try-hard millennial marketing fail, taking a big step forward with the new generation of smaller, lighter, higher-definition Skylights video glasses.
The new all-black AlloSky version feels a little less like strapping a stormtrooper helmet to your forehead and a little more Darth Vader chic, which is a big hurdle for headsets to clear.
Both VR and immersive cinema are on offer, and Skylights is also rolling out the glasses to a variety of other airlines, largely in the pointy end towards the cheaper end of the market, which is an excellent place for them: a little zhoozh of high-tech magic for a little bit more money, and at a manageably sized rollout scale.
But the most purely joyful immersiveness I've experienced recently was at the InSeat Solutions booth at the Aircraft Interiors Expo Americas in Long Beach. The company is best known for its air-powered massage elements, but its latest product essentially straps some hockey puck-sized transducers into a seat and uses them partly for sound-driven massage, and partly to hook into an inflight entertainment system. Think of it as the kind of body-shaking subwoofer effect that a cinema with a really bassy sound system has, but without the pain in your ears, since the headset volume can be controlled separately.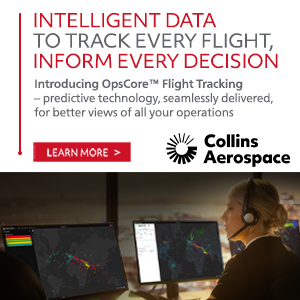 At the end of a long day (and indeed a long week) at the Expo, I watched as enormous grins broke across the face of tired, often jaded industry execs and observers as they sat down in the seat, popped on a pair of headphones, and started watching a music video. Without fail, getting a bit of a beat through the body had a magical kind of effect, and one that feels like a real opportunity for airlines.
The tech isn't necessarily there yet: designers need to figure out how to limit the thump of the beat to only the passenger currently enjoying it, which suggests that rolling it out to the close quarters of economy or even less spacious business class seats will be tricky.
But beaming customers having a truly surprise-and-delight experience is a goal that any smart airline wants to achieve.
Related Articles: