HAECO Americas, a wholly-owned subsidiary of the HAECO Group, announced today that Doug Rasmussen will be joining the Company's executive leadership team as President and Group Director of HAECO Cabin Solutions.
Mr. Rasmussen has deep experience in the aviation industry and the aircraft interiors market, with more than 15 years in industry leadership positions, most recently with Raytheon Missile Systems and, before that, B/E Aerospace's Super First Class Seating business. Mr. Rasmussen earned a Juris Doctor from the University of Washington and Bachelor of Science in Biology from Pacific Lutheran College.
Richard Kendall, CEO of HAECO Americas, said "We are delighted that Doug Rasmussen has decided to join the leadership team at HAECO Americas. The Cabin Solutions division has been growing rapidly and this is an exciting time to have someone with Doug's breadth of experience managing the business. Doug has proven leadership experience to execute our strategic growth plan."
Mr. Rasmussen will be based at HAECO Americas' Greensboro, NC headquarters, and will report in parallel to both Richard Kendall, CEO of HAECO Americas, and Augustus Tang, HAECO Group CEO.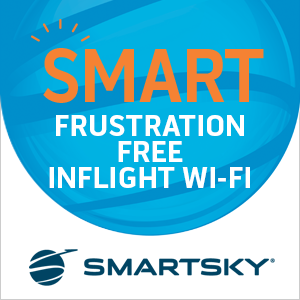 About Hong Kong Aircraft Engineering Company Limited ("HAECO Group")
The HAECO Group is one of the world's leading aircraft engineering and maintenance service providers. The Group provides a comprehensive range of services encompassing Airframe Services, Line Services, Cabin Solutions, Private Jet Solutions, Fleet Technical Management, Inventory Technical Management, Component Overhaul, Aerostructure Repairs, Landing Gear Services, Engine Services, Parts Manufacturing and Technical Training. The HAECO Group consists of 17 subsidiaries and affiliates, employing around 17,000 staff in Hong Kong, Mainland China, Singapore and the United States. The HAECO Group is publicly listed on the Hong Kong Stock Exchange (Stock Code: 00044). HAECO Group's website: www.haeco.com
About HAECO Americas
A wholly-owned subsidiary of the HAECO Group, HAECO Americas (formerly TIMCO Aviation Services) supports global aircraft operators and owners with comprehensive aircraft care services including base maintenance from three multi-hangar locations and engine MRO support in the U.S. The company's HAECO Cabin Solutions division provides interiors design, engineering, certification and cabin reconfiguration services, as well as manufactured products including passenger seating, structures, galleys and lavatories. HAECO Americas' website: www.haeco.aero