Last week's ICAO Conference on Alternative Aviation Fuels in Mexico City failed to secure the consensus needed to work towards achieving the UN body's proposed biofuel targets for international aviation in the short, medium and long term.
In its Vision on Aviation Alternative Fuels, ICAO had proposed targets for 2% of international aviation fuel to be sustainable by 2025, 32% by 2040 and 50% by 2050.
Environmental campaigners, who had argued that setting such volume-based targets for the widespread use of biofuels in aviation could result in a reliance on palm oil and further deforestation, have lauded the rejection of the ICAO goals as a victory for them.
Brad Schallert, a deputy director at the World Wildlife Fund and a spokesperson for the International Coalition for Sustainable Fuel (ICSA), says he "commends ICAO Member States for rejecting" the targets, on the basis that the proposed percentages were "selected based on poor analysis", and "grossly overestimated the environmental benefits and potential emissions reductions". Member States agreed instead to help ensure that a "significant percentage" of aviation fuel comes from sustainable sources by 2050.
But the aviation industry, which insists that strict sustainability criteria are being followed in the pursuit of alternative fuels, is calling for the ICAO Vision to be reviewed again in the hope that the wide-scale use of biofuel – upon which its future emissions-reduction plan is reliant – can be agreed further down the line. The industry group did, however, welcome the emphasis on ensuring the alternative fuels used in aviation are truly sustainable.
"Periodic reviews of the Vision should look to ramp-up ambition, including at the next Conference before 2025," says Michael Gill, executive director of the Air Transport Action Group (ATAG). "We can then look at the longer-term prospects, with the hope that sustainable aviation fuel will make up a significant proportion of our fuel mix in 2050, bringing down emissions and diversifying our energy supply."
Gill said at the ATAG Global Sustainable Aviation Summit in Geneva earlier this month that up to 100% of international aviation fuel could come from sustainable sources by 2050. However, his statement came with the caveat that this would only be possible "with the right policy measures in place".
The question now, with countries having rejected ICAO's proposed biofuel targets, is whether the political will exists to put those policy measures in place. If it doesn't, how will the aviation industry – which has admitted that its goal of halving carbon dioxide emissions by 2050 can only be achieved through the widespread use of biofuels – address its growing carbon footprint?
In the words of Ron Van Manen, program director of the European Union's Clean Sky 2 Joint Undertaking, who also spoke at the ATAG Summit: "There's a gap between where they want to be and what's happening."
Nevertheless, there have been some encouraging signs on the biofuel front. ATAG points out that sustainable aviation fuel is now being offered to airlines through the regular fuel supply at four airports, with more expected to make similar announcements soon, and carriers have so far committed to purchase over 1.5 billion gallons of sustainable fuel.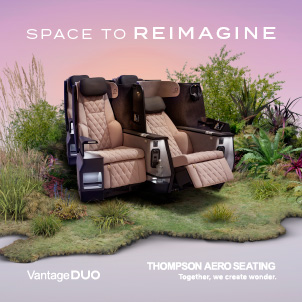 Positive developments have also taken place on the policy side, including the UK Government's announcement last month that it would include sustainable jet fuel in its renewable transport fuel incentive scheme for the first time. The decision prompted British Airways to announce a partnership with Velocys to build a series of plants that will convert household waste into renewable jet fuel, for use in its operations.
However, as Jonathon Counsell, group head of sustainability at BA parent company IAG, pointed out during the ATAG Summit, securing such policy changes is no easy task.
"The biggest challenge in the UK is policy," he said, noting that the airline had been "looking at biofuels for the last eight years". An earlier plan by the airline to build a plant that would have converted waste into jet fuel was later shelved.
With such slow progress and so much opposition from environmental campaigners, it begs the question: What is Plan B?
Related Articles: