easyJet, the leading European low-cost airline, has chosen Immfly as a strategic partner to launch their new and innovative wireless in-flight entertainment service, "Air Time". The first five easyJet planes equipped with Immfly's service will take off this autumn.
Immfly, based in Barcelona, was selected by easyJet to launch its IFE product on the basis of the high-performance digital platform it provides. It offers the flexibility to dynamically deliver a broad range of digital content and innovative tools to effectively engage customers. Immfly's product is at the forefront of the industry providing passengers with the ability to access a unique in-flight entertainment experience with personalised capabilities through their own smart devices, rendering old built-in monitors obsolete.
Immfly, already a leading provider of in-flight sales and communications services in Europe, expects to reach 100 million connected passengers by 2018 following its partnerships with airlines which include carriers such as Iberia Express, Volotea, XL Airways and now easyJet. Rakuten, a global leader in internet services with over 1 billion members worldwide and an ecosystem of more than 70 services, will be the Official Entertainment Sponsor of easyJet's in-flight entertainment service integrated by Immfly.
"We specialise in maximising revenue opportunities using wireless connectivity in-flight. We are leading the way in delivering on-board connectivity in a phased approach backed by positive business cases that make sense for our airline partners" explains Jimmy Martínez von Korff, co-founder of Immfly. "We are enabling easyJet to deliver a compelling in-flight entertainment service, with exciting content and online shopping capabilities delivering a platform fully integrated with leading brands and their services."
Andrew Middleton, easyJet's Ancillary Revenue Director commented: "'Air Time' will allow us for the first time to offer customers in-flight entertainment in a way that replicates how they consume their media at home."
"We are delighted to be collaborating with other innovative partners, such as Rakuten who will help us curate engaging content, and Immfly who are providing the unique easyJet portal with a dedicated customer support team, ensuring that easyJet crew are able to continue conducting an excellent standard of safety-focused service and on-board hospitality."
Arjen Van de Vall, President Rakuten Europe commented: "We are confident Rakuten can bring strong value and create a high quality showcase of its services through the on-board Immfly platform offering a best in class user experience." On demand video, on-board tutorials, digital pacifiers and more. Working with easyJet, Immfly is making another step in the path to total connectivity. As part of a pioneering strategy it enables a 360o relationship with the customer with connected interaction during the entire journey.
The platform designed by Immfly opens up exciting new opportunities in the European in-flight market. Customers will be able to enjoy premium content provided by the Official Entertainment Sponsor, Rakuten which is also FC Barcelona's Main Global Partner & Global Innovation and Entertainment Partner.
Passengers will also be able to choose from a rich selection of best-selling audiobooks and eBooks, interactive maps, digital retail catalogues, and much more. Quality content will be curated from leading providers including FOX Non Theatrical, Euronews and other media brands favoured by British and European customers. Some of the entertainment titles available on 'Air Time' will include critically acclaimed TV titles such as superhero series Legion, comedy Modern Family as well as a range of family favourites and box office hits. Moreover content will cover multiple languages including English, German, French, Spanish and Italian and feature fresh new services such as on- board language tutorials and digital pacifiers.
Immfly, the leading in-flight monetisation partner in the travel industry Immfly is leading the development of in-flight digital platforms in Europe as a tool for boosting airline revenues by targeting an increase in Net Promoter Scores for enhanced customer loyalty and by creating ancillary revenue streams with digital in-flight commerce and sponsorship services. Immfly already uniquely offers services enabling opportunities for passengers to purchase recreational destination services before they land and to purchase entertainment access packs in online flight booking paths.
Personalised entertainment and services at 10,000 feet The vast majority of passengers travel with at least a smartphone, a tablet or a laptop which is why Immfly is a suitable service for anyone wishing to enjoy in-flight content and services while they fly.
Access is possible through Wi-Fi points installed on the airplanes which allow all passengers to connect to content at very high speed. No reliance on external connections enables a faster connection speed than what is currently available in people's homes.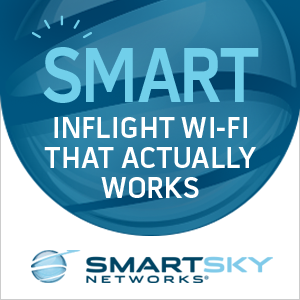 About Immfly
Headquartered in Barcelona, Immfly was founded in 2013 by Pablo Linz and Jimmy Martínez von Korff, with the support of more than 50 influential multinational partners. The company is leading the development of internet connectivity ready on-board digital platforms within Europe, helping transport companies to strengthen their customer loyalty by increasing their "Net Promoter Scores" amongst passengers, and encouraging the creation of new ancillary revenues through sponsorship and e-commerce strategies linked to their in-flight entertainment and services platforms. http://immfly.com
About easyJet
easyJet is Europe's leading airline offering a unique and winning combination of the best route network connecting Europe's primary airports, with great value fares and friendly service. easyJet flies on more of Europe's most popular routes than any other airline. easyJet carries over 78 million passengers annually, of which more than 12 million are travelling on business. easyJet flies over 270 aircraft on more than 880 routes to over 140 airports across 31 countries. More than 300 million Europeans live within one hour's drive of an easyJet airport.
easyJet aims to be a good corporate citizen, employing people on local contracts in seven countries across Europe in full compliance with national laws and recognising their trade unions. The airline supports a number of local charities and also has a corporate partnership with UNICEF which has raised over £9m for the most vulnerable children since it was established in 2012.
The airline takes sustainability seriously. easyJet invests in the latest technology, operates efficiently and fills most of its seats which means that an easyJet passenger's carbon footprint is 22% less than a passenger on a traditional airline, flying the same aircraft on the same route. Innovation is in easyJet's DNA – from our launch over 20 years ago when we changed the way people fly to the present day where we lead the industry in digital, web, engineering and operational innovations to make travel more easy and affordable for our passengers. http://www.easyjet.com
About Rakuten
Rakuten, Inc. (TSE:4755) is a global leader in internet services that empower individuals, communities, businesses and society. Founded in Tokyo in 1997 as an online marketplace, Rakuten has expanded to offer services in e-commerce, fintech, digital content and communications to more than 1 billion members around the world. Since 2012, Rakuten has ranked in the top 20 of Forbes Magazine's annual "World's Most Innovative Companies" list. The Rakuten Group has over 14,000 employees, and operations in 29 countries and regions. http://global.rakuten.com/corp