The attractions of chartering a business or executive aircraft are many, whether you're looking for private travel; the convenience and airfield accessibility that business aviation offers; or the ability to define departure and arrival points. These benefits are among the key differentiators of bizav versus commercial airline travel.
So how does charter work? What does it offer, and who owns the aircraft?
Typically a customer contacts a charter company or broker with passenger requirements, schedule, departure and destination points, and preferences. Calling the charter provider is the work of minutes, although chartering through apps and online is increasingly popular. Depending on the trip, the provider embarks upon a series of often complex, interwoven tasks to make it possible. Four or five hours' worth of work is typical, but trickier flights might take as much as ten or 12 hours to plan.
Charter companies aim to provide a quote at the time of booking and issue an invoice describing the route and total trip cost. The price will include crewing, fuel, catering, air traffic control fees, overflight permits, landing fees and such. Some companies will arrange hotel accommodation if required, and limousine transfers.
When it comes to the flying experience, business aviation travel is a world away from the airlines. Yes, there's still immigration/border control; there are security checks; and air traffic control doesn't always play ball. But charters usually depart from fixed base operations (FBOs), which are small executive terminals at the airport or on a smaller airfield denied to larger aircraft.
Arrive at the FBO 20 minutes before departure and you'll make the flight; arrive a few minutes late and it'll wait – the jet is effectively yours. It's not unusual for a car to drop off at the FBO and passengers to be airborne ten minutes later. And it's a similar story at the destination, especially if the car is waiting at the aircraft steps. Your author was able to transition from a Legacy into an S-Class at Geneva in little more than seven minutes, including passport control…
Business jet cabins offer spacious, comfortable, calming accommodation. But the cabin may not exhibit the ostentatious luxury popularly expected of VIP travel. It will feel and quite possibly smell like the interior of a high-end Mercedes or BMW, but most bizjets are tools designed to deliver busy people over long ranges, refreshed and ready to work.
The freedom to move about the cabin freely is a luxury in itself. The novelty typically extends to your luggage, which isn't shut away; it will be accessible in flight, from the cabin. And your pilot might well have collected it from the lounge too.
When a charter customer becomes a regular, the company typically keeps a secure record of their preferences and other data. This practice enables operators to offer personal touches that complete the experience. Thus the client's favorite newspapers will be on board, their children's favorite confectionary loaded, or their wish to have an alcohol-free flight guaranteed.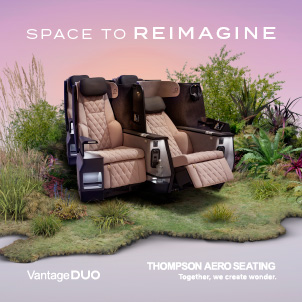 Perhaps the greatest misconception of all is over aircraft ownership, which seldom rests with the charter operator. Individuals and organizations owning business jets typically place them with management companies that offer them for charter.
Bizjets are flown nowhere near as intensely as airliners, potentially leaving frames idle. Owners therefore use charter as a means of offsetting operating costs. Their requirements for the jet take precedence, but when an unexpected trip arises, it's not uncommon for an owner to give up the jet to honor the charter commitment. In that case the owner's own travel is often and ironically satisfied through charter.
Related Articles: