The sunny optimist in me likes to think that, like pizza and sex, there really is no such thing as a truly bad wedding. But the realist in me has been to more bad weddings than I can count. And if you ask me, nothing makes a bad wedding worse than being seated at a crappy table. You know the one, that cozy little card table by the bathroom or the kitchen with all the second tier work friends, third cousins and creepy uncles. And while the concept of a group of disparate oddballs bonding at the weirdo table at a wedding might sound like a novel idea for a fun, indie comedy, like a lousy wedding DJ Table 19 is just not up to the task. And the saddest part about that is that the film has a cast that most indie filmmakers would die for.
Featuring killer performances from Oscar-nominees Anna Kendrick (Pitch Perfect, The Voices) and Nebraska's June Squibb, Table 19's seating chart is rounded out by hilarious, heartbreaking turns from Lisa Kudrow (Friends, The Girl on the Train), Craig Robinson (Hot Tub Time Machine, This is the End), Tony Revolori (Dope, The Grand Budapest Hotel) and The Office UK wunderkind Stephen Merchant. And though the presence of so many supremely gifted comedians in one film should be more than enough to get you through the main course and the inevitable boozy toasts, charm and quirk can only get you so far, and I found myself looking to duck out of this shindig well before they cut the cake.
And then something strange happened. Midway though the movie, it actually got better. In fact, the third act of Table 19 was so sweet and moving that it almost felt like a totally different film. Ultimately, it wasn't enough to make up for all of the meandering slow bits, but, man, that ending packs a real emotional wallop.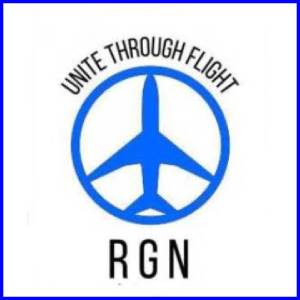 Not to give too much away, plot-wise, but Table 19 is the story of six strangers bonding over the subtle indignity of being seated at the loser table at a wedding. And while the various reasons for their wedding reception exile are revealed in tantalizing tidbits during the course of the film, Kendrick's reason is clear from the get-go. Playing Eloise, Kendrick crackles with comic rage as the bride's best friend who was recently demoted from Maid of Honor status after being dumped by the bride's brother, Teddy, played by the always great Wyatt Russell (Everybody Wants Some!). Already a master of skirting the line between icy snark and doe-eyed vulnerability, Kendrick's Eloise steals the show in this wonky, The Breakfast Club at a wedding comedy. And despite her many flaws, Eloise will definitely win your heart by the final reel. Even if, again, that ending is way too good for the movie that came before it.
Directed by Emmy-winning writer-director Jeffery Blitz, who took home top directing honors at Sundance in 2007 for Rocket Science and an Oscar nomination in 2002 for his hugely popular documentary Spellbound, Table 19 was based on a script by Blitz and a story by Blitz and brothers Mark and Jay Duplass (Cyrus, Jeff, Who Lives at Home). While he loses his way midway through, and the film is probably about 30 minutes too long, Blitz's gift for crafting movie moment magic from seemingly ordinary elements and his amazing cast make this one well worth watching for the performances alone.
Now playing on select Lufthansa, Air New Zealand, Aer Lingus, and United flights worldwide, Table 19 is also available via streaming at iTunes, Google Play, and Amazon Video.