Airspace. Armonia. Atmosphere. Sky Interior. Airframers are increasingly branding their updated cabins, particularly as they develop packages of improvements for second-generation aircraft. Cabin upgrades are nothing new — storage bins, for example, often grow as aircraft are developed and redeveloped — but airframers branding a bundle of upgrades together is perhaps an unexpected development.
While most airlines welcome the changes, not all the customisations make sense for all carriers. At the no-frills end of the market, for example, airlines may not want to invest in passenger experience. At the other end, one might imagine that airframer-led design work wouldn't necessarily fit in with highly considered spaces created with care by some of the world's best designers.
Not so, says Factorydesign director Adam White. "Branded cabins? Long overdue. They are a response to years of pressure from the design industry and airlines alike, asking for something different, something beyond an extruded tube of repetitive detail. Beyond this they are testimony to the need for aircraft cabins to evolve and moreover, to keep on evolving. Today's headline look is tomorrow's standard product," White tells Runway Girl Network.
Daniel Baron, managing director of Lift Strategic Design, agrees, highlighting that "awareness of the value of design is the result of clear differentiation. People know they like X versus Y because they aren't the same. It is never in the interest of airlines or airframers for customers to think 'oh, all of them look exactly the same'."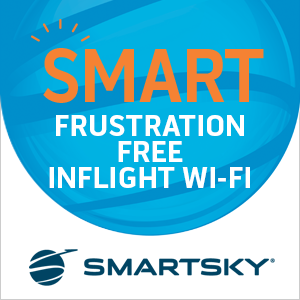 Tangerine chief executive officer Martin Darbyshire is certainly a fan. "We applaud the original equipment manufacturers for putting resources into creating innovation within the cabin interior," Darbyshire tells RGN. "At tangerine, we know the technicalities of aircraft are changing in terms of structure, and yet the cabins themselves have remained unremarkable and static over many years. As OEMs are clearly looking for differentiation between each other in the offer that they present to their customers, one has to question 'what are real benefits that these changes will bring to the passengers?' Currently the huge pressure for OEMs is time to market, how to deliver aircraft on time and de-risk the whole process."
So, what's in it for the airline? "For an airline," Baron says, "the value proposition needs to be 'a unique branded experience that will make or reinforce a positive emotional connection with our brand', as opposed to 'this is just a commodity that shleps your carcass from A to B.'"
Cabin interiors used to be all about the seat, then perhaps a lounge or grazing space and the lavs and galleys, notes Factorydesign's White . "Whilst creating an interior to support an airline brand is not for a moment about change for change's sake, it is clearly the case that the more opportunity you have to refine an environment, the more likely it is to reflect a host airline."
Much of the benefit of branded cabins throughout the aircraft is often the result of eventual trickle-down from the more expensive cabins.
"A generation ago," says Daniel Baron from Lift, "there were starry-night ceilings for those with bottomless pockets, or a proletariat 'cool or warm?' white for the rest. Now, everyone gets more bling. Thanks to sexier cabin architecture and branded elements, the tiny upstart airline entering the market with leased aircraft after a fast-track cabin development could potentially deliver significant factory-installed wow from the get-go, the scene completed with seats and trim and finish. So the challenge will be for the big boys with the deepest pockets to push yet a step further."
"In any market where competition gets stronger year on year, like selling seats for an airline," White notes, "imprinting your brand is an imperative, as only one carrier can be the cheapest. The cabin interior has to work alongside the crew and service to deliver the airline's personality, so we all work harder to find the points of differentiation. Branded interiors are part of that process — ironically, as long as we can customise them!"
"A colour swatch book with only ten colours is less attractive than one of a thousand," White explains. "These new interiors offer more choice. Typically, they can be selected in part or by element, some being available as different building blocks in different configurations. This all depends on the wit of the designers and engineers, and in the aircraft industry we always seem to rub shoulders with excellence in both."
Yet designers seem keen on the fact that every airline will now have options restricted to only those with cash to burn. "Airframer-branded cabins help all of us by raising the ambience bar in general," says Baron. And that's good for #PaxEx.
Related Articles: