W. L. Gore & Associates (Gore) introduces its new GORE™ Cable Protection Systems for packaging copper and fiber interconnects in civil aircraft applications. This extremely durable system meets the needs of aircraft OEMs and systems suppliers requiring more protection in compact systems for interconnects installed in high-density data transmission and in-flight entertainment (IFE) backbones.
GORE™ Cable Protection Systems are engineered with crush- and abrasion-resistant materials that provide the highest level of durability and protection available on the market today. Copper wire and fiber optic cables (round and flat) can float freely within these cable systems without getting damaged during complex routing in cable runs and sharp edges in an airframe. Gore's specialized design also allows installers to bend copper and fiber within the specification limit, generally without exceeding the minimum bend radius — eliminating over bending, breakage and failure. In addition, these new cable protection systems are considerably smaller and lighter weight with greater flexibility and a tighter bend radius for easy and rapid installation, ultimately reducing overall costs.
"Our cable protection systems provide a great lightweight solution to protect high-performance interconnects required to enable today's high-speed architecture and future designs," said Jeremy Moore, Application Engineer for Gore's Civil Aerospace Team.
GORE™ Cable Protection Systems complement Gore's wide variety of aerospace solutions, including high-speed data cables, high-frequency microwave/RF cable assemblies, aircraft sealants, and more. Gore's broad catalog of aerospace solutions will be on display at the APEX (Airline Passenger Experience Association) Expo in Long Beach, California on September 25-28, Booth 1113. For more information, visit gore.com/apex2017, or contact a Gore applications specialist at electronics.usa(at)wlgore(dot)com.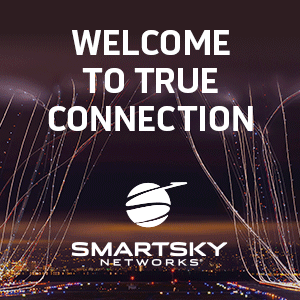 About Gore
W. L. Gore & Associates is a global materials science company dedicated to transforming industries and improving lives. Founded in 1958, Gore has built a reputation for solving complex technical challenges in the most demanding environments — from revolutionizing the outerwear industry with GORE-TEX® fabric to creating medical devices that improve and save lives to enabling new levels of performance in the aerospace, pharmaceutical and mobile electronics markets, among other industries. The company is also known for its strong, team-oriented culture and continued recognition from the Great Place to Work® Institute. Headquartered in Newark, Del., Gore employs approximately 10,000 Associates and generates annual revenues that exceed $3 billion. http://www.gore.com.
Performance Solutions Division
Gore Performance Solutions Division develops products and technologies that address complex product and process challenges in a variety of markets and industries, including aerospace, automotive, pharmaceutical, mobile electronics, oil and gas — and more. Through close collaboration with industry leaders across the globe, Gore enables customers to design their products and processes to be safer, cleaner, more productive, reliable, durable and efficient across a wide range of demanding environments.