Catherine Burton never expected to retire as British Airways' most senior woman pilot when she began flying Vickers Viscount turboprop airliners for Cardiff-based Cambrian Airways in 1972. But six weeks ago, in July of this year, as she reached the maximum regulatory age for air transport pilots, that's exactly what she did — after transitioning to presenting as female at the age of 62 while continuing to fly some of the world's largest aircraft.
With a CV that includes licences to fly every Boeing aircraft since the 737-200 (as well as the Lockheed L-1011 TriStar), Burton jokes, "If somebody was to break one of my bones, it would be a bit like a stick of Blackpool rock, it would say 'Boeing' all the way through."
Burton had intended to finish her airline flying career while presenting as a man, as she had done for the previous 42 years. But having transitioned within daily life during several months of medical leave (as a precautionary measure related to some cardiology testing), she found herself unable to face, in her words, "coming back to the flight deck as him".
Burton tells Runway Girl Network that British Airways' management and human resources teams handled the groundbreaking logistical aspects of her transition very well, including around updating legacy IT systems and — in a sign of the times — ensuring that she was supported by the airline's press office as a UK tabloid "had got a hold of my story".
@British_Airways Thanks to the BA Social Media Team, the press office and my managers and colleagues for enabling a smooth return to work.

— Catherine Burton (@CatBurton_UK) November 10, 2014
"British Airways exemplified how an employer could facilitate a transition," Burton says. "They didn't just cover all the bases required by the Equalities Act; they covered all the bases of which I could possibly have dreamt. I went off sick for four months, because of a cardiology problem which just required extended cardiology tests. It turned out to be benign, but it took four months to get through the testing. While I was doing that, I told British Airways and the Civil Aviation Authority that I was transgender, that I was taking cross-gender hormones, and that I was seeking treatment for gender reassignment. The CAA took it in their stride and said, as long as the hormones have been prescribed by a specialist, that they could have a report from the specialist that the hormone levels are stable, and that you're not changing doses they would be perfectly happy."
Within British Airways' absence management programme, Burton continues, "my absence manager was the person I spoke to, and I said, look, Tracey, I'm throwing a curveball at you, I'm transgender although I'll probably come back as him, because I only have three or four years until I retire. But just in case, she said she'd go ahead and try to find out exactly what would need to be changed if I did decide to come back as Cat. So she did, and it was an awful lot: all the legacy computer systems that don't talk to one another, all sorts of stuff that needs changing."
Following a transgender weekend in Manchester four months later, Burton says, "I called British Airways and said that the only way I was going to be able to come back to work was as myself. I said that if I tried to come back as him, I didn't think I'd pass the simulator training. I'd never make it. The response I got from my manager was exactly the attitude I got from British Airways the entire time. And that was: 'Oh thank God for that, Cat. All that work that I've put in isn't going to go to waste!' It couldn't have been better."
"For me, it was just breathtaking," Burton notes. "British Airways, a huge company, has those personal touches. That's something I've tried to do with the work I've done within British Airways. I ended up as diversity champion leading the diversity team within flight operations. I had no problems at all with anybody within British Airways. I carried on doing everything I needed to do within British Airways as a pilot. They gave me two days to work on equality issues for them each month, although I was normally probably doing three or four. I'd go into different offices or engineering workshops within British Airways to do talks, just to point out how important diversity is within the company: first of all, how much the company values its diverse employees, but also how it impacts the bottom line, and of course that's incorporated, if it's appropriate, into the talks I give at other companies."
Indeed, Burton is in demand as a source of knowledge and inspiration within — and outside — the aviation sector, she explains. "Heathrow PLC have had me in to talk a couple of times since I've retired, once to all of their HR professionals, and once to talk to their very, very senior management team, everyone from the CEO down. Of course, in the CEO talks, the CFO was there as well. I made a point of explaining to the CFO that, yes, he's got potential issues with how much diversity work might be costing him, but the ultimate impact on the bottom line isn't a negative one; it's a positive one, because it allows you to employ the best people regardless of who they are. And it also allows you to retain the best people regardless of who they are. So, diversity and inclusion is a very bottom line friendly thing in which to engage."
For transgender pilots considering a transition today, Burton says, "in the UK, their airline would have little choice but to support them — although I have heard of one situation where the airline had suspended one of their pilots because they say she didn't do it openly and honestly. Starting to take cross-gender hormones without having first told the CAA and your airline is probably not the way to go, because it does open the possibility of a bad result in terms of support from your airline. I would strongly encourage people to tell the CAA and tell their airline early on. You can tell your airline 'maybe nothing will ever come of this, but I am advising you that I am considering transition'. Once the intent forms to transition, that is when the legal protections of the Equalities Act 2010 kick in. You don't have to have had any medical intervention. You don't even have to have seen a doctor, but it helps if you've recorded that intent somewhere, so that you can come back and show a paper trail that the intent had formed and therefore you are protected by the Equalities Act."
As a senior pilot transitioning from male to female, Burton has experienced not just the perspective of trans pilots, but of both male and female pilots — and how people are treated differently because of their gender.
"My passion has been not just the unconventional gender side of things, but the conventional gender side of things, the actual sex discrimination within the pilot body," Burton says, noting that sexism is "not necessarily overt or intentional, but almost unconscious bias, which remains very strongly in place".
"It's not so much on the flight deck," Burton continues, "although part of the work I did with the diversity and inclusion team was conflict resolution, and the conflict resolution highlighted the fact that there was still an element among older generational male pilots of unconscious sexism. Which they looked on as being 'on the side for the girls', but which a lot of the women pilots viewed as paternalistic. And being paternal is not 'nasty sexism', but it is still very definitely sexism."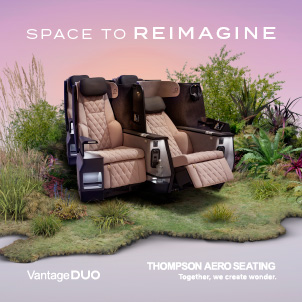 Indeed, Burton notes, prior to her transition, "I'd have had to put myself in the bracket of one of the older generational guys who probably was guilty of that behaviour. I'd always thought of myself as being on side for the women pilots that I flew with. And indeed, I made some really good friends among the ones that I flew with in the past. But, with new eyes, if you like, I could see that the behaviour could be interpreted very differently."
Next up for Burton, in what is technically a retirement, but which sounds almost as busy as a full-time job: appointments on the speaking circuit, as well as more flying. While CAA rules preclude her from flying for an airline based on her age, she is considering a number of other options, including local flight instructor roles and even taking part in flying "Betty", a 1952 Beech 18 in the middle of a round-the-world trip.
Clearly, Cat Burton is a woman who has lived her life at nearly the speed of sound — and who has little intention of slowing down now.
Related Articles: