Fascinated by literature and film from a young age, award-winning French filmmaker Rebecca Zlotowski initially planned on channeling her love of cinema into a career as either a screenwriter or a university professor. But when a producer she met while attending the prestigious Parisian film school La Fémis suggested she try directing, Zlotowski switched gears and never looked back.
Inspired by such diverse filmmakers as Federico Fellini, Bob Fosse and the Maysles Brothers, Zlotowski has directed three films in her native France: 2010's Dear Prudence, which garnered a handful of major awards at film festivals around the world, including a César nod for Most Promising Actress for the film's star Léa Seydoux; 2013's Grand Central which took home the François Chalais Prize at Cannes; and her latest effort, Planetarium, which opened stateside earlier this month.
Starring Black Swan Oscar-winner Natalie Portman and Lily-Rose Depp as sister spiritualists traveling through 1930's France on a rendezvous with fate, Planetarium has been making waves at film festivals around the globe since premiering at the Venice Film Festival last fall. On the eve of the film's Los Angeles premiere, RGN contributing editor Tomás Romero was lucky enough to chat with the very busy Zlotowski about the making of the film, the challenges of being a female director (yes, even in France, its harder for women!) and how airline IFE systems might just be the savior of indie film distribution in the Netflix era.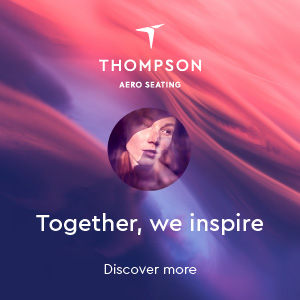 Runway Girl Network: The term is overused sometimes, especially in the independent film world, but Planetarium has the feel of a genuine 'passion project'. Tell me about the film, how it all came together, what inspired you and your co-writer, Robin Campillo, to write it and what the film's story means to you personally.
Rebecca Zlotowski: In France we are lucky enough to have the possibility of even imagining such projects, built on fantasies, dark premonitions, and without happy endings that [follow] our true [vision] for the film. I met Robin Campillo and asked him to help me in putting together the [story of the] destiny of two American sisters traveling the ancient European continent and the Jewish producer that embodied the spirit of this ancient world that was soon to disappear.
RGN: Speaking of a disappearing world, I understand that the sisters in the film are loosely based on the real-life Fox sisters who sort of popularized spiritualism in America in the mid-1800s. How did their real-life history inspire the story in the film?
RZ: The Fox Sisters were three originally [and] I was fascinated by their desire to be believed and by the business of faith and beliefs they [pioneered]. Robin [and I] also loved the fact that spiritualism became a true religion around the world in European bourgeois and well-educated circles.
RGN: The cast in Planetarium is amazing. Talk to me a little bit about the casting process. How did Natalie Portman become involved and did her involvement get you an instant green light to move forward or was it still a struggle?
RZ: We have been very lucky with the production of Planetarium. Natalie was involved in the project since the origin, even before the script was written. She was about to move to France and … we wanted to work together. There are not that many Hollywood-ian stars that have the curiosity to pay attention to indie European filmmakers! But Natalie is unique. Then Lily-Rose Depp came [on board], it was one of her first parts ever and when I met her for the casting she was only 15. Natalie sent me a picture of Lily-Rose, who I didn't know. But she was already impressed by her, and when I met Lily, as soon as she entered the room, the casting stopped. She had everything I expected for the character, and was also speaking French and English fluently, it was a gem to me.
RGN: Did you encounter any challenges in getting a female-driven independent film made, especially as a woman director? Would it have been easier, for example, if you were making a male-driven historical drama?
RZ: Making a film is always a struggle, especially for women who have to convince [everyone] twice. So, we [solve] this difficulty by asking for half the budget the film would probably cost for another director. I do experience certain challenges, of course, especially in the reception of the films, not really in the process of making them. Even if we are exceptionally numerous in France – where 20 percent of the filmmakers are female – it is still far from equity. The salaries and the budgets are not the same, and in huge, A-list festivals there is a certain tendency to [celebrate] discovering new female directors but never acknowledging them in the main competitions. Only 1 or 2 percent of the directors in the main competition in Venice [and] Cannes were female.
RGN: The score of Planetarium is beautiful. What was it like to work with composer Robin Coudert?
RZ: Thank you. It is our third collaboration with Robin Coudert, who is also the keyboardist for the band Phoenix when they tour. We know each other by heart and he reads the script before the shooting [and] follows me on the set with music to play on stage. The process for Planetarium was long, complex, and rich, and we [were] as inspired by Stravinsky as [we were] by the soundtracks of Mondo Cane and The Third Man.
RGN: Planetarium has been making waves at film festivals the world over since it premiered at the Venice Film Festival almost a year ago and yet it is only just now being released in the states. I know theatrical distribution can be tricky sometimes, but I'm wondering if you think it's harder to get a smaller, more challenging film into an actual brick and mortar theater in the Netflix and Amazon era? 
RZ: Films are made to last. I don't care if they find a release a few months after. There are a lot of fears around [streaming services] like Netflix and Amazon [but] I am personally convinced that it will be the opposite, and that art house films will be stronger. It is a history that has to be written all together. We cannot be fetishistic of a past world.
RGN: I agree. Speaking of alternative distribution methods in the digital age, many indie filmmakers I've spoken to recently view inflight entertainment as another very cool way of getting their films seen. Planetarium was playing on EVA Air and China Southern Airlines in May; do you think that helped create awareness for the film in some circles?
RZ: Ah ha, Yes! I do. I had the fantasy once to create an airplane film festival. Everyone in their seat, a menu on their knees, and a film in the seat of their neighbor! More seriously, I love the fact that films can be seen on planes. Everything that opens art house films to another audience is good to me. I belong to a generation who watched movies on TVs, laptops [and] cell phones. There is no contradiction with being nerdy and fetishistic about the image, the details, [and] the sense of the [framing] in our films and then releasing them on small screens.
RGN: Planetarium has already been nominated for a César for Katia Wyszkop's sumptuous production design, and a Lumiere Award nod for Robin Coudert's score. With Hollywood award season just around the corner, what's next for the film?
RZ: You tell me! I am as proud as [anyone] but I am … very calm about awards. I don't really believe it is good when we have some, and I don't really believe it is bad when we don't.
RGN: And finally, since you've been traveling so much for the film, I'd love to hear what the last movie you watched on an airplane was? Any hidden gems you've discovered on inflight entertainment in your travels?
RZ: My last flight was with Delta and I watched Snatched – I'm in love with Amy Schumer and the film hadn't been released in France yet – and Pretty in Pink in the airline's 80's section.  When I travel Air France to Canada there are also so many oldies, Maurice Tourneur's film Les Deux Orphelines and Alain Resnais' Mon Oncle d'Amérique are both gems to see in the sky!
Related Articles: