When Elle Lee was growing up in the Northwestern Chinese city of Urumqi, she was fascinated by the China Southern Airlines jets taking off near her home.
"I saw those aircraft with a Kapok flower logo on the empennage taking off and landing every day," she recalled during your author's visit to China Southern's headquarters in Guangzhou. "That scene overhead and rumbling noise became part of my early years. At that time, I always wondered how these amazing metal creatures were able to get into the air. I was amazed at the awesome power of those jets."
So, it was not much of a leap when Lee decided to pursue an aviation career. Today, she is one of five women dispatchers at China Southern and now works at the airline's Guangzhou headquarters. Owing to her command of English, she often has the opportunity to meet foreign visitors and brief guests on the airline and its dispatch operations.
China Southern was an attractive job opportunity. The state-owned company ranks first in Asia. In 2000, it only had 100 aircraft but now operates more than 600 on over 2,200 daily flights. Lee noted that by 2020, the fleet will reach 1,026 aircraft.
A SkyTeam member, China Southern's fleet includes Boeing, 787, 777, 737s as well as the Airbus A380, A330 and A320 series. China Southern Airlines Group has 15 branches, including operations in Xinjiang, Beifang, Beijing, Shenzhen, Hainan, Heilongjiang, Jilin, Dalian, Hubei, Hunan, Guangxi, Xi'an, Taiwan, Zhuhai Helicopter, Shanghai and six major subsidiaries.
A job at a state-owned company provides protection from what Lee described as "wild competition". But, she said, "it is important to take advantage of all the opportunities to make friends and broaden your horizons around the world."
Lee's fascination with China Southern naturally led her to the Civil Aviation University of China (CAUC) where she earned a degree in air traffic control management. After China Southern began recruitment in her senior year, Lee jumped at the chance to apply.
"I saw the Kapok flower logo again and thought, why not work for it," she recalled. "In fact, I never expected to be a dispatcher before entering college. I didn't even know what a dispatcher did. The main reason for me to choose this major was because it's easy to find a decent job, and at the same time related to my interest in aviation and aircraft. It was a very logical choice because [of] the furious competition among graduates in China."
"After college, you are able to sign a contract with a company and to apply for a domestic CAAC Flight Dispatcher License, which takes a year," she explained. "Then you learn how to make a flight plan and attend annual company recurrent training classes which take a week at a time. Dispatchers are also re-evaluated by the technical management department."
The path to a journeyman Flight Dispatcher then spans over three to five years, when candidates learn how to control a flight, according to the filed flight plan they develop.
"If you do well, the company will send you to America to apply for a license from the Federal Aviation Administration, which allows you to take charge of long-haul flights such as China Southern's Airbus A380 from Los Angeles to Guangzhou. That is a challenge the first time you do it."
Seven years since graduation, Lee is now a Level 2 dispatcher and Duty Manager with responsibility for supervising the quality of all flight plans as well as monitoring flight operations as a whole.
The challenges for dispatchers does not stop there, Lee explained. "We are a very fast-growing company and dispatchers have to control an ever-growing fleet. China has sufficient labor but only those who are equipped for sophisticated technology and experience are highly valued. Once you choose a career in aviation, it is wise to stick to it as long as possible. We don't change the job a lot but just go deeper to learn every detail."
China Southern now has 300 licensed dispatchers. "However, the gender disparity is still large because of the need to schedule night shifts and the challenge to accommodate pregnancy," she said. "Fortunately, more women dispatchers come every year with our annual recruitment drive each July. We actually need the diversity because we have found that women do better than men in this position."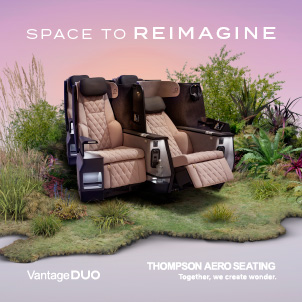 Lee highly recommends flight dispatch as a career. "An airline's Flight Operation Department is the best field to get to know the entire civil aviation landscape," she said. "My advice for those wanting to pursue a Flight Dispatch career is to learn everything they can about aviation. Whether ambitious or not, it helps you with the understanding of the value and meaning of your job, and, at the same time, gives perspective of how you can develop in the future. I see a huge shortage of dispatchers in the future so there is no better time to explore this career."
"For girls like me, I say do not be afraid to compete with the men you work with," Lee continued. "We experience more rigorous examinations to stand at the same level with our male colleagues. So, if you expect to be a loving housewife, go back home. Or else, just do everything you can to become the best you can be."
Related Articles: