As a new generation of long-haul low-cost carriers arrive, and an increasing number of full service carriers either spin off part of their operations or create new subsidiaries, the passenger experience in the pointy end is set for changes. Canadian low-cost carrier WestJet, currently in the planning stages of expanding its long-haul operations from a handful of Boeing 767-300ER aircraft to a brand new fleet of 787 Dreamliners, is one to watch.
WestJet's decision to create a North American ultra-LCC of Boeing 737 jets inside its existing LCC structure feels a little odd, as my RGN colleague Seth Miller discusses, but the Canadian carrier is clearly bullish on the prospects for a reasonably priced premium long-haul, low-cost market with its new widebodies. Interestingly, WestJet is aiming for both a recliner-based premium economy and a flat-bed business class on its 787 Dreamliner aircraft, which will arrive in 2019.
That's unusual compared with the rest of the market, which tends towards a 2-3-2 recliner set up front on the A330 or 787 cross-section. AirAsia X, which launched a decade ago, remains the sole example of a long-haul low-cost carrier with anything more than a recliner in its front cabin, with an increasingly elderly angled lie-flat seat in a small cabin on its Airbus A330 aircraft.
Recently launched Level, the low-cost long-haul arm of IAG (parent company to British Airways, Iberia, Aer Lingus and Vueling) offers premium economy recliners as its top product, with the usual 2-3-2 layout on an A330 but pitched at 37", slightly less than the 38" standard that has roughly held since the debut of Virgin Atlantic's Mid Class in the early 1990s.
Scoot, Norwegian and Jetstar offer something very similar as their top product, whether they call it business or premium.
There are a number of options available for WestJet, from the compact staggered seats that took this year's Aircraft Interiors Expo by storm to more traditional fully flat beds without direct aisle access like the Rockwell Collins Diamond seat launched by Continental and now seen on any number of airlines. The engineering improvements on staggered seats that offer direct aisle access but can be pitched at similar distances to products that require a stepover from window or middle seats — whether that's the Zodiac Optima, Stelia Opal or Thompson Vantage XL — mean that a top-notch product is more feasible now than it has ever been.
The "comfort canyons" between 3-3-3 Dreamliner economy and the 2-3-2 premium economy style recliners seen on many 787 aircraft, and then between those recliners and flat bed business class, are also sizeable enough to enable WestJet to differentiate its hard product offerings.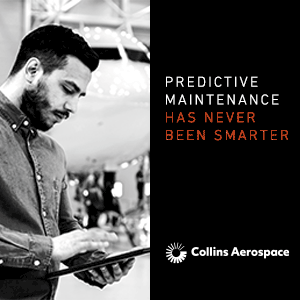 WestJet also benefits from being in an existing Francophone market in Canada, where hybridisation of longhaul leisure carriers like Air Caraïbes, Corsair, Air Austral, XL Airways and Air Transat — together with Air France's maintenance of a separate subfleet for largely leisure markets and Air Canada's densification efforts over the last few years — have all muddied the #PaxEx waters somewhat.
A key question for WestJet is, of course, not just about hard product: it's about the service that this locally popular plucky little carrier decides to offer. To an extent, it's enough of an independent, iconoclastic brand to be able to have a really good think about what makes sense to offer on the routes it wants to fly. To what extent can it, for instance, avoid specialist business class catering and instead offer complimentary selections from an economy class inflight buy-on-board menu, given that passengers are starting from a place of education about WestJet's existing longhaul passenger experience on London flights?
Related Articles: