Stuck in the middle seat but eager to look out the window as you fly? A few airlines offer external cameras with a feed to the inflight entertainment system, but none do it quite the way that PXCom is now developing.
During the Paris Air Show last month in Le Bourget, France, the IFE solutions provider announced a partnership with camera maker IrisAero to deliver 360° views in 4K resolution from the exterior of the aircraft to passengers on board through a so-called PXVision solution.
PXVision is not just about showing travelers what's happening outside; it is also built to deliver ancillary revenue opportunities for the airline through an augmented reality overlay on the map. An airline can include point of interest (POI) markers to the PXVision interface, adding additional content and context to the views of the area below.
Passengers following the flight through the external camera will see a live view of the outside world and, where the airline has chosen to provide additional information, the traveler can click for more details including targeted sales opportunities.
The company also notes that a camera could be installed on top of the airplane to show off star constellations, though the ancillary sales angle on that view may be more challenging to develop.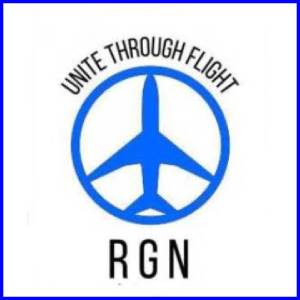 The value proposition of making the moving map more interactive is significant given the huge popularity of the channel on airlines' IFE systems. FlightPath3D is developing technology to monetize the map experience and the overall potential is quite meaningful, especially considering what can be done without a full connectivity suite on the plane. The PXVision approach differs both for offering a live camera view rather than a stored map and also because PXCom controls the whole IFE suite for the airlines on which it is installed. With that said, the company is arguably behind FlightPath3D when it comes to development of the map-integrated ancillary sales offerings.
The PXVision hardware has been tested thus far on a Cessna for proof-of-concept. During the Paris Air Show, PXCom demonstrated the technology in partnership with Italian turboprop manufacturer ATR. There is no reason to think that the system would be precluded from working on any commercial aircraft type; the camera should be able to mount to myriad types.
As a consumer it is hard to see any downside to this sort of system being added to the passenger experience. We get more entertainment and more information and maybe a chance to buy useful products. Of course, that assumes the ancillary marketing is done in a way that is actually relevant and useful. That's not always the case, but hope springs eternal.
Related Articles