SmartTray International, LLC, a Scottsdale, Arizona, USA based company announced today it has been granted two additional utility patent nos. 9,623,971 and 9,701,234 by the U.S. Patent and Trademark Office, bringing its total patent portfolio to twelve patents, including eleven utility patents and one design patent.
SmartTray's patented products facilitate handsfree operation of smartphones and electronic devices by travelers, transportation operators, and others while freeing up much needed space on tray tables – no juggling between fragile electronic gadgets, food, drinks, and other items used onboard resulting in superior ergonomics and significantly enhanced travel experience.
"SmartTray's patent portfolio is extensive and presents very exciting opportunities in emerging markets around the globe fueled by sustained popularity of personal electronic devices by today's travelers," said Nick Pajic, President & CEO of SmartTray International. "Not only does our extensive patent portfolio strengthen our competitiveness, but it also gives SmartTray customers the security of knowing their investments in our innovative, practical, and low-cost solutions are backed by valuable intellectual property," added Pajic.
SmartTray is a provider of a variety of products ranging from a fixed slot/groove for holding portable electronic devices hands-free in vehicle seat tray tables to masterful yet simple architecture rotatable PED support apparatus that expands and retracts automatically to the thickness of travelers' electronic devices in vehicle seat tray tables and vehicle seats – clamping, kick-stands, slide, grip, and tilt support, USB/wireless charging and docking, removable rechargeable batteries, and fully integrated electronic tablet in vehicle seat tray tables, to name a few. For complete list of SmartTray patents granted through July 11, 2017, please visit: http://thesmarttray.com/patents/.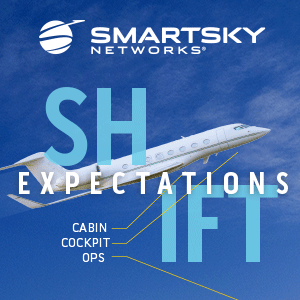 ABOUT SMARTTRAY
SmartTray® International, LLC, SmartTray® Rail & Bus, LLC, and SmartTray® Automotive, LLC, work with companies around the globe to integrate and deploy SmartTray patented powered and nonpowered PED friendly tray tables for use in aerospace, rail, bus, automotive, and marine transportation. SmartTray mobile-device friendly tray tables facilitate hands-free use of portable electronic devices without taking up usable space on tray tables. SmartTray® tables provide enhanced ergonomics, better space management, and improved comfort and convenience over conventional tray tables. SmartTray® International, LLC, SmartTray® Rail & Bus, LLC, and SmartTray® Automotive, LLC, are privately owned. For more information, please visit: www.thesmarttray.com.
LICENSING
SmartTray International, LLC, is the owner of all granted utility and design patents including pending patent applications in the USA and internationally. SmartTray® patented tray tables have been deployed on two major airline carriers in North and Central America; and Princess Cruises trains in Anchorage, Alaska. SmartTray is in discussions with mass transportation operators and seat OEM's, and is actively pursuing licensees for rail, bus, automotive and marine transportation applications: http://www.thesmarttray.com/Press.html. SmartTray® is a registered trademark of SmartTray International, LLC, U.S. Trademark Registration No. 4,831,166.