Rockwell Collins has recently implemented new bag drop solutions at Birmingham Airport that are already reducing queue times. The new system allows travelers to self-tag their bags and streamlines the departure process by maximizing efficiency on the terminal floor.
"The self-bag drop solution from Rockwell Collins is providing our passengers with the services they need to make their travel as easy and seamless as possible," said Chris Wilson, head of terminal operations at Birmingham Airport. "Since the implementation of the first phase of 32 kiosks, queue times have decreased from 20 minutes to 5 minutes, which in turn has resulted in reduced transaction times from 2 minutes to between 35-45 seconds."
In addition to a faster and better experience, Birmingham customers also benefit from improved customer service. The self-bag drop units allow airport staff on the ground to focus more on passengers who require additional assistance. A single staff member can now host between three to five kiosks at any one time. The Rockwell Collins self-service bag drop solution also provides full check-in functionality for certain carriers and offers baggage payment options to further improve airport efficiency.
"Passengers are increasingly demanding self-service technologies to speed their travel time," said Paul Hickox, head of Airport Systems Sales for Rockwell Collins. "This demand is fueling the implementation of innovative self-service bag drop and self-tagging solutions like the ones at Birmingham Airport. Ultimately, these technologies further empower passengers, enabling them to be in control of their travel experience."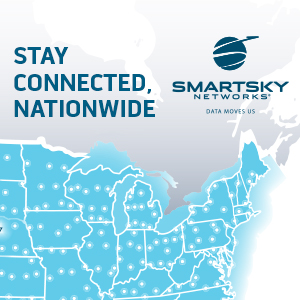 Birmingham Airport has been a valued customer of Rockwell Collins since 1999. In addition to the self-bag drop solution, the airport has implemented a number of other ARINC airport solutions including ARINC common use passenger process solution (CUPPS) and ARINC common use self-service kiosks (CUSS).
About Birmingham Airport
Birmingham Airport is the UK's third largest airport outside London, and the UK's seventh largest overall, handling 12m passengers a year. Birmingham serves more than 140 direct scheduled & charter routes and offers an additional 300 possible connections worldwide. This gives passengers a choice of over 440 direct or one-stop flights globally. Find out more about Birmingham Airport at www.birminghamairport.co.uk or on Twitter at bhx_offici

About Rockwell Collins
Rockwell Collins (NYSE: COL) is a leader in aviation and high-integrity solutions for commercial and military customers around the world. Every day we help pilots safely and reliably navigate to the far corners of the earth; keep warfighters aware and informed in battle; deliver millions of messages for airlines and airports; and help passengers stay connected and comfortable throughout their journey. As experts in flight deck avionics, cabin electronics, cabin interiors, information management, mission communications, and simulation and training, we offer a comprehensive portfolio of products and services that can transform our customers' futures. To find out more, please visit www.rockwellcollins.com.