On July 7, 2017, the U.S. Federal Communications Commission (FCC) granted Thales a blanket license authorization for operation of its airborne terminals communicating with geostationary satellites; EchoStar XVII, EchoStar XIX, AMC-15 and AMC-16.
In only three month – from initial application to approval – the FCC granted Thales this license to use its terminals on all U.S. and non-U.S. registered aircraft anywhere in the network's coverage footprint for all four satellites in operation. This 15-year license is a significant milestone for the launch of Thales' FlytLIVE™ network. In addition to other notable achievements, Thales is paving the way to conclude registrations with other regulatory administrations throughout the Americas region.
"This is a necessary step to launch service this year on our new FlytLIVE Ka-band network for the Americas," according to Dominique Giannoni, the CEO of Thales InFlyt Experience. "This terminal will operate with all four satellites we have deployed in our network. The satellites, terminal, and network technologies are all converging to meet our program objectives."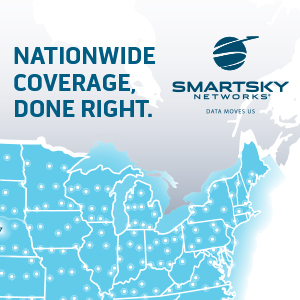 This license allows Thales to begin extensive network testing this year as initially projected, leading to commercial service availability in late 2017.
This is the latest development to the announcements made by Thales and SES earlier this year for a set of strategic agreements with Hughes to enhance the delivery of FlytLIVE which will provide increased capacity, coverage and redundancy over the Americas. In 2016, Thales announced its initial two agreements with SES. With these agreements, Thales will offer airlines the most efficient inflight connectivity experience and will add to its network the new SES-17 satellite – uniquely designed for Aeronautical Connectivity – to be launched in 2020.
About Thales
Thales is a global technology leader for the Aerospace, Transport, Defense and Security markets. With 64,000 employees in 56 countries, Thales reported sales of $16.4 billion in 2016. With over 25,000 engineers and researchers, Thales has a unique capability to design and deploy equipment, systems and services to meet the most complex security requirements. Thales' unique international footprint allows it to work closely with customers all over the world.