Honeywell's Boeing 757 testbed recently made a pit stop in India. Fresh off of interviewing Indian carriers plus Honeywell and Inmarsat executives, RGN contributing editor Neelam Mathews delivers her report from New Delhi.
India's archaic regulatory policy continues to freeze out inflight Internet in the country. Even international aircraft entering Indian airspace must switch off their systems. This may soon change as the Ministry of Civil Aviation (MoCA), anxious to open up wifi in the airspace of one of the world's fastest growing aviation markets, is awaiting the nod from the Ministry of Home Affairs (India's homeland security), which had cited 'security concerns' about connectivity following the hijack of an Air India domestic aircraft to Afghanistan in December 1999.
"They need to upgrade their mindsets," an airline official told RGN. Recently even R.N. Choubey, Secretary of MoCA, remarked that India and North Korea are perhaps the only two nations left that continue to impose this rule.
National carrier Air India has long toyed with the idea of offering inflight Internet to passengers. The carrier is once again weighing its options on whether connectivity is viable for its 777 aircraft, according to H. R. Jagannath, CEO of Air India Engineering Service Ltd. He says Air India wants a cost-effective option that offers a Supplemental Type Certificate issued by EASA and validated by the regulator Directorate General of Civil Aviation. Longhaul 777 flights are targeted as "it makes sense to have wifi on a 15-hour flight….We expect the government to give approval soon," says Jagannath. A system has not yet been selected.
The airline continues to see itself in a "damned if you do and damned if you do not" situation on connectivity installation, adds Jagannath. "The question is how we recoup our money because if we do not have the product and our competition does, we (may) suffer a loss in passengers."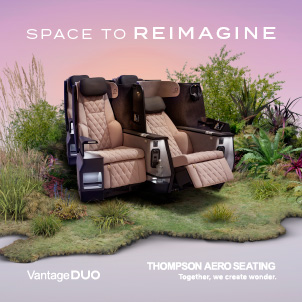 An engineering official confided in RGN that budget carrier SpiceJet will take delivery of the first of its 20 Boeing 737 MAX 10 aircraft in mid-2018 and that these aircraft will come linefit with JetWave hardware to support Inmarsat's Global Xpress Ka-band service. "This will greatly reduce the cost to carriers that will neither have to wait between 5-20 days for retrofits nor pay for the antenna and equipment installation," said the source.
There are also rumblings that Jet Airways' 737 MAX aircraft may be delivered with JetWave, but neither of these two airlines nor Honeywell have confirmed the deals on record to RGN. We have also sought updates from Honeywell and Inmarsat on the status of linefit offerability at Boeing, and will continue to chase answers.
Adding to the intrigue, SpiceJet chairman Ajay Singh told news source livemint: "What we are looking at is full blown Internet on which you can browse the Internet. It will be on new planes. As far old planes are concerned, we are looking at it. We will charge for it."
Cost is a major factor for all Indian carriers mulling inflight connectivity. "Some did not want to take the full bandwidth being offered while others were considering learning along the way how the bandwidth demand would pan out," says Sasi Kancharla, Honeywell's customer business leader, Middle East and India.
India is a priority market for Honeywell, where it hopes to get a 'first mover's advantage' with its JetWave terminal unit hardware, adds Kancharla.
While all significant Indian airlines were present to explore technologies on Honeywell's 757 testbed aircraft in India, the country's most successful budget carrier IndiGo is seen as unlikely to adopt inflight connectivity. A person close to the airline says cost of installation and the long gestation period in recovering those costs make it unviable. The focus, instead, is in generating ancillary revenue from cancellation fees, meals and assigned seats.
However, Inmarsat believes India's 65% aspirational middle class millennials are likely to pay for the service. While "we can't move forward till regulatory policy is announced, we will work closely with our partner Bharat Sanchar Nigam Ltd (BSNL) on deployment of Inmarsat's Global Xpress Ka-band service, with them," says Rash Jhanjee, Inmarsat's director airline market development India, ME and Africa. Government-owned BSNL is the largest provider of fixed telephony and broadband services with an over 60% market share.
Over 391 million people subscribed to the Internet in India by the end of December last year. This will rise to 730 million of the 1.3 billion population by 2020, according to the Telecom Regulatory Authority of India. The southern state of Kerala – India's most literate – has meanwhile declared Internet access as a basic right for every citizen.
Presently, India's Directorate General of Civil Aviation states (in civil aviation requirement 3.1): "No person shall use any electronic device, which intentionally transmits radio signals like mobile/cellular phones, amateur radio transceivers, etc. at all times while on board an aircraft for the purpose of flight."
Related Articles: