American Airlines' passengers are set to get more and better insight into their checked baggage as it routes through the airline's network.
The company today officially launched Customer Baggage Notification (CBN), an enhanced tracking and alert feature to notify passengers of the status of their checked luggage if the bag is not on the same aircraft when they land at their destination. CBN has been active for a few days, but today represents its official launch.
To receive alerts, customers can use the American Airlines app, sign up for an AAdvantage® account or provide contact information during booking or check-in.
CBN does not require that a traveler have the app installed on their mobile device. "We will use push notification if they have the app, and if they don't we'll use another form of contact information found on their AAdvantage account," says the airline.
For bags that arrive at the airport early, the passenger will receive an alert to visit the baggage services office (BSO) rather than waiting at the belt for the luggage. This is the easiest sort of "exception-to-the-norm" scenario to handle, as the bag's location is known and the customer should be pleased at the prospect of not having to wait for it.
For delayed bags, there are two options in place. Firstly, some bags are truly misplaced, not just delayed, or involve an international itinerary. In those cases, a visit to the BSO to file the appropriate paperwork is still in order.
But in many cases the airline knows where the bag is at, and has loaded it on the next flight to the destination. Crucially, in these instances, the Customer Baggage Notification service enables passengers to complete a Mobile Baggage Order on their device, providing bag description and delivery details without waiting in line at the office.
"The automated MBO asks for the customer's delivery details and a bag description to help expedite reuniting the customer with their items. By using the MBO, customers no longer need to stop at the BSO to file a claim," explains American.
The new tracking details help American Airlines reach compliance with IATA's Resolution 753 regarding checked baggage.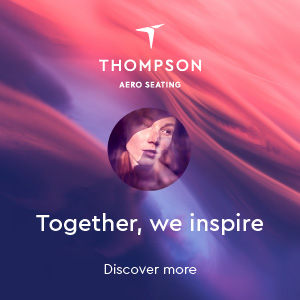 All IATA member airlines are expected by June 2018 to be able to reliably log when bags are checked in, loaded to an aircraft, transferred and delivered to the claim belt. This requires a significant digital investment on the part of the airlines to track the data and, seeing value in the customer service aspect, American is choosing to expose more of this data to the traveler in real time.
American's CBN program helps improve the passenger experience while mostly using technology investment that the airline would otherwise have made anyways.
Growing the relationship between American and its passengers is also good news for the airline as it potentially helps to drive direct bookings and a higher level of loyalty from consumers.