What's the key to identifying a smart start-up investment opportunity? Don't worry too much about the product. That was one piece of advice that Bonny Simi, the president of JetBlue Technology Ventures (JTV), shared during a wide-ranging discussion with your author.
Nearly a year-and-a-half old, the corporate venture capital arm of JetBlue is fulfilling its mission to both the airline and the broader travel community.
Not Your Typical VC
There are many similarities between running a corporate venture capital (CVC) firm and a more traditional venture capital (VC) shop. But unlike a traditional VC, the CVC model is based on providing value to the parent company's underlying business, not a buy-out or an IPO. Simi drew on JetBlue's strong reputation among travelers to explain this goal.
If we can make the non-JetBlue part of the experience more like the JetBlue part then [a traveler will] want to do that more.
In other words, making the whole passenger experience better, not just the flight portion, can deliver strong returns to the airline as passengers seek out opportunities to travel again. JetBlue Technology Ventures' office, located at a municipal airport in San Carlos, California, keeps that #PaxEx link fresh in the group's mind every day.
With a staff of seven employees, JTV fielded just over 900 pitches in its first year. Only four of those initial 900 pitches materialized into deals. Some concepts will pivot four or five times before viable products are delivered, says Simi.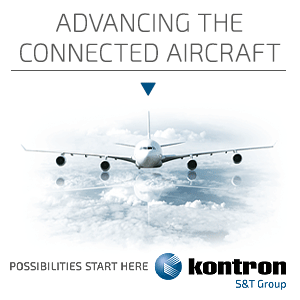 JTV focuses on finding sharp teams in the seed funding phase, and then helps to "incubate and nourish" them to become strong performers (JTV's website highlights the stories around some of its recent investments).
Simi's prior position at JetBlue entailed running the Talent division. An Embraer E-190 caption, she is an inspiration to women in aviation. Now, with responsibility not only for recruiting but also helping to define what the start-up partners should look like, Simi is strongly suited to apply those same skills to JTV. Focusing on smart people with the ability to see the bigger picture and adapt is a major key to success in Simi's eyes.
Among its initiatives, JTV is partnered with El Al's Cockpit innovation center on an accelerator program called Navigator. The effort launched last summer and has been working with its first tranche of companies. The teams have already met with the JetBlue side of the operation, and gained exposure to the internal IT workings of the airline. That sort of access is key to delivering solutions that can be quickly integrated into airline operations.
A new collaboration will see JTV partner with global #PaxEx event organizer Future Travel Experience to launch a new start-up competition and showcase.
"Not Gonna Fly"
There are plenty of things that are of interest to JetBlue Technology Ventures but also a few areas that are very much "no-go" in terms of where it will consider investing. For instance, Simi does not believe that large, unmanned commercial passenger transport is on the near horizon so the group won't be investing there.
Countering that, however, is her belief that the short-haul commercial travel market – moving passengers between 100 and 600 miles – is ripe for disruption. Whether it is smaller aircraft operating from general aviation facilities (e.g. the proposed Airbus flying car) or other forms of autonomous transportation for shorter hops, expectations are high for some significant shift in the space.
Virtual Reality is another topic that has been bandied about by many as a great way to change the travel experience. Some believe that VR will replace the need to travel while others see it as a great way to distract from being in a plane for hours at a time. Simi remains unconvinced of the value proposition on both counts.
Artificial intelligence and automation, on the other hand, are areas JTV is keen to dive into more deeply. A combination of voice recognition and natural language interaction with potential customers could significantly reduce the friction for travel booking, particularly when a potential customer wants to go "somewhere" but doesn't have a specific destination in mind. JetBlue delivered a very, very early version of this concept 2.5 years ago with its online route map, offering filters for beach or city destinations, romance or nightlife. But that's just a list of destinations. Delivering on the ability to book a getaway based on price and experience simply by talking through a guided AI session and receiving options and costs could be a game-changer.
Also in the "not gonna fly" list for JTV are cyber-security (changing too fast for seed-stage investment) and space exploration solutions. Even while acknowledging that space-based tourism is likely to develop in the not-too-distant future Simi is staying away for now. It is simply too capital-intensive a product for what JTV is targeting.
Related Articles:
Featured image credited to Jason Rabinowitz