Bubbles on planes is trending. In the last few months, both Southwest Airlines and Alaska Airlines have added sparkling wines to their buy-on-board menus, and just last week Delta Air Lines announced its intention to offer sparkling wine in all classes of travel, on board all flights by the end of summer.
Delta will pour Prosecco, and offer it complimentary in Delta One and premium economy, and for a small charge in economy. Naturally a glass of bubbles has always been complimentary for international business and first classes, but it's almost unheard of to find sparkling wine in any other class, on any other route than long-haul on the US majors, which is why these recent beverage program updates are so notable. For one airline, however, champagne on board is the rule rather than the exception.
"As long as we remember champagne has always been part of the Economy class offer," shares Ghislaine Van Branteghem, Air France's catering product manager for long-haul operations. "Champagne is also part of Air France's DNA: 'France is in the air.' We are proud to offer passengers the French experience of Champagne."
In her role, Van Brantegham oversees Air France's culinary program, including wine service and chef partnerships. Runway Girl Network chatted with her via email regarding the airline's unparalleled history with inflight champagne service, and she stressed the link between French "cultural parameters" and the presentation of proper French Champagne to both French returning to their country and visitors arriving for an experience.
The labels served on Air France flights, in addition to being wholly French, are of proper "AOC" to be termed Champagne with a capital "C". The acronym A.O.C stands for "Appellation d'Origine Contrôlée" and relates to the process and provenance of the wine, in this case being of the Champagne region in France and adhering to distinct technical aspects of production. Van Branteghem explains to RGN that France has a major asset in its Champagne vineyards and Air France, unlike their competitor airlines, is "exclusively French, and not for chauvinistic or patriotic reasons, but because the diversity, notoriety, and quality of French vineyards meets all styles and taste."
The airline is spoiled for choice, being the flagship carrier of a country known for its historic and quality wine industry, so Air France understandably takes the decision seriously, employing Paolo Basso, named the world's best sommelier in 2013, and Bettane and Desseauve, a duo of gourmands who annually compile a guide to the best wines and vineyards of France, to choose them via blind tastings.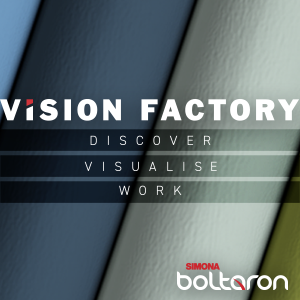 According to Van Branteghem, the goal of Air France's Champagne program is is to "satisfy our diverse clientele, who are French but also international." They do this by emphasizing the "renewal of renowned brands in order to allow passengers to discover the richness of the Champagne vineyards." Of course in business class and in La Première, the airline's first class, this means enjoying bottles exclusively produced by "Maisons d'excellence." In premium economy and economy, Van Branteghem notes that the airline has recently upgraded the offerings, and for 2017 and 2018 will offer "gorgeous brands" such as Jacquart Brut, Heidsieck Monopole, and Canard Duchêne.
For Air France, Champagne is synonymous with the French "L'Art de Vivre," and this is a belief that carries into the airline's beverage service and, uniquely, extends to all classes. When presented with a glass of bubbly on an Air France flight, the correct response is not "how much" or "what's the occasion," but a simple "oui, bien sûr!" (yes, of course!)
Through 2017 and into 2018, Air France will be serving the following Champagnes on rotation.
In La Première (first class):
Taittinger Comtes de Champagne Blanc de Blancs 2006
Krug Grande Cuvée
Veuve Clicquot La Grande Dame 2006
Amour de Deutz 2007
In business class:
Taittinger Brut Réserve
Deutz Brut Classic
Laurent Perrier Brut
Charles Heidsieck Brut Réserve
Joseph Perrier Cuvée Royale Brut
In premium economy and economy:
Pannier Brut Sélection
Jacquart Brut
Heidsieck & CO Monopole Silver Top
Canard Duchêne Cuvée Léonie
Chassenay d'Arce Cuvée Première
Related Articles: