As vendors vie for space in the airport and on board aircraft, this week's Future Travel Experience (FTE) Europe conference and exposition in Dublin once again brought their latest technology to the forefront.
On the FTE show floor, three innovations caught the eye of your author. They are designed to deliver fresh enhancements to the travel lifecycle.
As explained in the video above, Ink Aviation is a portable payment processing system that is fully integrated into airlines' departure control systems, allowing for better customer handling away from the counters. It also eases the ancillary upsell process without requiring passengers to find a dedicated payments desk at the airport.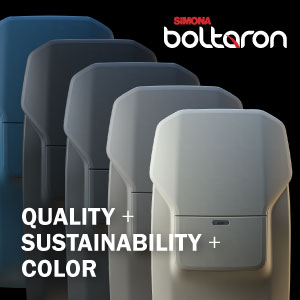 AirFi is an established player in the portable streaming media market with a a growing roster of airline customers. Its latest generation hardware features significant increases in capacity but the latest software revision is more interesting. The company now has the ability to release television content on the same day as it would air for those not in-flight. Content is uploaded in the morning. This is not early-window movie content but concurrent TV program release, and it is a very interesting development.
Finally, Bag Tag showed off its e-Ink digital baggage tag solution, featuring a full software development kit to integrate with any airline mobile app and IATA-compliant data display. The device also features integrated RFID for forward compatibility and encryption capabilities to ensure that the generated baggage bar code can only be loaded on the linked device. Multiple attachment methods round out the product feature set.
Related Articles: