The US transcontinental flight war is hotting up, with United adding a few benefits to its premium transcon services, and extending its boosted #PaxEx network to Boston-San Francisco, in addition to existing flights from Newark to SF and LA. The biggest news is in business class, where all flights will now see fully flat beds (but without direct aisle access), and Economy Plus, where free food is making a return from July.
The new transcontinental business class for Boston will be United's 757 product for the most part, with capacity raised by a 777 already on the schedule at peak times. While the 757 offers the now-standard and nearly decade-old B/E Diamond product Continental launched, the domestic 777 fleet offers the much worse and very narrow 2-4-2 old United business class product up front. Smart business travellers will be picking the 757 service unless the 777 used is an international version freed up by the arrival of new aircraft.
There'll also be new desserts "inspired by the popular United Polaris menu", except hopefully not the part where the bowls used for the (admittedly delightful) ice cream sundaes were shattering and leaving shards of glass behind. A mini amenity kit will also be added.
In Economy Plus, United is reintroducing complimentary food, with what it calls "industry-leading meal service, including a complimentary hot fresh entrée, dessert and fruit, a pre-arrival snack and alcoholic beverages."
But that's really all this announcement is: a 777 that's already serving the route, flatbeds throughout the pointy end, a couple of extra amenities and a doggy dish dinner in extra-legroom seats. United very much seems to be blowing a lot of trumpets for a service that really isn't innovative (no, the temperature of the meal in extra-legroom economy doesn't really count).
It doesn't seem worth the nearly 1,600 words of press release and another almost 900 words of text on its United Hub social news site that the airline has produced. It also feels like United could have taken more care: not only is the seat image in the press release and on the media site badly photoshopped, it doesn't match the aircraft to be used on the route and it's different to the one used on the Hub.
Moreover, the branding is all over the place, and it's not clear whether "United p.s." is replaced by "United Transcontinental Service", "United New Transcontinental Service", "United Premium Transcontinental Service" or "United Premium Transcontinental", all of which appear in the airline's marketing. Was this a late change from the rumoured "United Coast" branding, which at least has the benefit of being short?
Where the amount of Polaris bedding seems overwhelming, the premium transcon service looks sparse. The pillow looks rather reminiscent of the smaller of the two Polaris pillows, which was cut from the longhaul service, while the blanket looks to be the thinner Polaris blanket.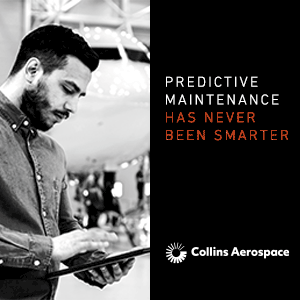 United counts, as one of its "deluxe amenities" and "enhanced food and beverage offerings", that "before arrival, snacks such as Boulder Canyon potato chips and Madik's almonds will be served". And a vodka and ginger beer premixed cocktail seems like grasping at straws (possibly spearing the candied ginger and lime wedge).
"Our updated premium transcontinental service not only connects travelers between four of the nation's largest markets, it connects customers to the best food, drinks and amenities from these world-class cities," VP of marketing Mark Krolick continued, but of course, United's transcon service doesn't connect between four of the US' largest markets, it connects SF to two cities and LA to just one. Indeed, despite United trumpeting the only Boston-SFO widebody service, JetBlue offers (and has announced) significantly more Mint premium transcon routes than United, and offers a better passenger experience — with the possible exception of the fact that United Economy Plus now gives passengers a hot meal for free.
The bluster isn't just a matter of a raised about tone eyebrow among those of us who cover aviation. Rather, it's telling that an airline still in the midst of trying to repair a heavily damaged reputation is still communicating in ways that are out of proportion to the information it wants to disseminate.
Related Articles: