It's a brand's dream come true for consumers to love and trust in them so much as to integrate the brand into their lifestyles. A loyal fan is a valuable entity and de facto brand ambassador, so aiding in their development and sophistication can be a shrewd business move. Enter the trend of "branded experiences", through which companies offer opportunities and activities to consumers as designed through the company's unique lens.
Take, for example, French luxury conglomerate LVMH, parent company of the likes of Louis Vuitton and Dom Pérignon. Its new division, named Clos19, will, as Business of Fashion notes, sell everything from tastings, to "intimate dinner parties hosted at private homes, to what the company calls 'exceptional experiences' like luxury travel experiences to Antarctica — each augmented with Moët Hennessy's wine and spirits." Of course they're hardly the first or only ones exploring the "experiences" space, as late last year Airbnb launched "Trips", adding the option to book immersive experiences along with home stays around the world. And, just this month, St. Regis Resorts announced their "Exquisite Experiences" program, offering guests the option to add a couture dress creation or a personalized perfume to their stay, along with participation in the processes.
The first airline to commit to the experiences trend is SAS, via their newly launched "SAS Dreams" program. Prices begin from $3,000 per person for a highly exclusive adventure designed and led by experts within the airline, to expose their most loyal passengers to the best cultural experiences available at SAS destinations. Payment may be a combination of EuroBonus points and cash, but the total includes SAS flights in either economy or business, accommodations, other transportation, meals, and all of the activity programming.
The head of SAS Dreams, Oddrun Cecilie Svegaarden, shared her insights (and a few teasers) with Runway Girl Network:
RGN: Where did the inspiration for the idea of SAS Dreams come from and what trends does SAS see it as responding to?
OCS: We have a large community within our EuroBonus program with real True Travelers. They have already been around, seen the world. But almost everyone has their own bucket list of things that they would like to explore. And we wanted to start opening some new doors, and fulfill some dreams. Also SAS will position our company in the direction of becoming more of a lifestyle company, and we see the growth in the leisure market. So instead of just focusing on destinations, SAS Dreams focus on the experiences.
The leisure market keeps growing, and people travel like never before. But they are also more picky, and they don't want to explore the same things. Local expertise and network is important. We just got the results from a survey with over 5,000 participants and they say the community is important, and they would also like to get and exchange tips with each other. The main interests are food and beverage, culture and music, and sports.
What is the goal that SAS would like to see from travelers who participate in the SAS Dreams trips?
OCS: We want to make time matter for our customers in SAS. Down the road we will launch some great tools as well, that also will make life easier for our customers. SAS has 70 years of travel experiences and a valuable network. We want to open that up and invite our customers in. The world has so much to offer! And if you don't have the chance to attend some of our experiences, well then we will make sure we will tell the greatest stories from the experienced trips. Our trips always have a standard, and that it's a great story to be in, but also to read about.
Right now the trips are limited to SAS EuroBonus members only, and targeted. How does SAS decide what members to target, and how many are offered the opportunity for the 20 spots?
OCS: SAS Dreams has been trying different concepts, and we wanted to launch this exciting new program on a small scale first. Therefore we targeted and, for this initial pilot launch, invited our most loyal members. Our members that already spend a lot of time traveling with SAS, and also have a lot of earned points. So, during this launch phase, the target group has primarily been our Diamond and Gold members. But, moving forward, we will open up these trips to all of our SAS members. The tier level you are within EuroBonus doesn't define you as a person, your interests and dreams do. So we want to create smaller communities based on interests, and then we will be able to reach our right target group, and be much more relevant. Coming this November, SAS is planning to create a new SAS Dreams culinary adventure, themed "Sweet & Sour". This time, we will take SAS travelers to Hong Kong and Macau for another gastronomic feast over the course of a week.
The schedule of SAS Dreams trips already extends through 2018. Can you tease any activities on upcoming trips?
OCS: There are so many exciting and unique trips coming up! This fall we are taking a group outside Paris to visit the apartment and workshop of Louis Vuitton. Our customers will explore the real hidden secrets. We will also do another classic car trip to Birmingham. Last time we sold out the trip within two hours, and we already have a long waiting list for the next one. We are going to Champagne with Richard Juhlin and doing another Food trip, this time to Hong Kong. From 2018 our customers will see that we will focus on three areas: Food & Beverage, Music & Culture and Active. We have also started an initiative for our corporate clients, to explore the world's best tech conferences.
SAS Dreams just wrapped its most recent itinerary, which saw travelers exploring Japan alongside SAS head chef Peter Lawrance. Runway Girl Network also chatted with Lawrance via email for a quick update on how it went: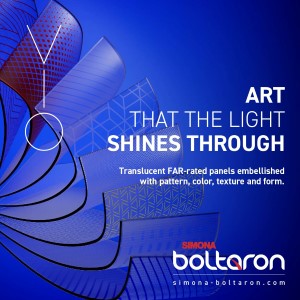 RGN: Were there any moments or activities on the recent "Secret World of Umami" trip which were exclusive or highly personalized to the group because of SAS' involvement?
PL: All the activities were unique, all connected with an exclusive food and beverage experience, and even the restaurants were closed for our party. Some things that stood out and were very exclusive would be joining the fresh tuna auction at Tsukiji Market, experiencing Sumo training in their stable, whiskey tasting in the Yamazaki cellars, a cocktail party in a temple with Geishas, and a visit to our airline caterer, Tokyo Flight Kitchen. The whole concept was taking the notion of culinary tourism or food tourism to the next level, curated specifically and thoughtfully by an airline to showcase the most coveted food and beverage experiences in the country we're visiting.
Do the trips tie in with specific aspects of the SAS onboard service?
PL: The SAS Dreams trip truly kicked off in the lounge in Copenhagen with a traditional "Kagamibiraki" sake barrel smashing, all done together with the Norwegian brewery of SAS' very own sake from Nögne Ö Junmai. Then all guests flew directly to Tokyo on SAS and of course experienced our renowned Scandinavian inflight service with seasonal menu cards illustrated by SAS Japanese artist Natsko Seki. The idea of illustrated menus was inspired by the concept of fine dining restaurants which have fine art hung on the walls. We also visited our craft brewer Mikkeller in Shibuya, where we sampled vintage Japanese spirits and beers. SAS' own fish and seafood supplier guided us thru the Tuna auctions. And I guided the group through an extraordinary visit to SAS' catering partner Tokyo Flight Kitchen.
Upcoming SAS Dreams trips promise focuses on theatre in London, long-distance cycling in the French Pyrenees, and the future of tech as showcased by San Francisco and Los Angeles. We may just have to put our names in early for the 2018 "Inside Aviation" SAS Dreams trip to Hamburg.