Thales started its commercial avionics operations in Singapore over forty years ago and now produces key systems for the Airbus A320, A350 and Boeing 787 fleets. Singapore houses one of three avionics repair sites for the Group, with the other two located in Chatellerault, France and Piscataway, USA.
In the past year, Thales in Singapore has grown its repair volume by over 30%. In addition to providing repair operations, Thales is also providing a Customer Support Centre (CSC) for Diehl Aerospace's Singaporean subsidiary, set up in November last year to better serve its regional customers. The CSC has been operational since 1st January 2017 at the expanded Thales facility in Changi North Rise.
"The expanded Thales facility is a testament to Singapore's continued strength as an aerospace hub for Asia Pacific and an excellent example of how we can partner OEMs to facilitate their regional expansion. Companies can tap on Singapore's connectivity, pro-business environment and pool of skilled talent, to be closer to their customers and harness the growth of the regional aviation market,"
Mr. Lim Kok Kiang, Assistant Managing Director, Singapore Economic Development Board
The widened scope of the extended partnership increases Thales' repair volume in Singapore to an estimated 40,000 pieces of equipment per year, making Singapore the Group's largest centre for avionics maintenance and repair services worldwide.
The aerospace industry in Singapore has seen robust growth over the last two decades, and Singapore is home to one of the most advanced MRO clusters in the world. Singapore accounts for a quarter of the region's MRO output and Thales worked closely with the Singapore Economic Development Board in bringing the project to fruition.
This expanded facility underscores the importance of Singapore as a regional hub for the Group, as it aims to grow local capabilities and establish a strong regional base to serve customers in the Asia-Pacific region.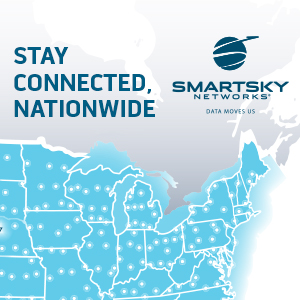 About Thales
Thales is a global technology leader for the Aerospace, Transport, Defence and Security markets. With 64,000 employees in 56 countries, Thales reported sales of €14.9 billion in 2016. With over 25,000 engineers and researchers, Thales has a unique capability to design and deploy equipment, systems and services to meet the most complex security requirements. Its exceptional international footprint allows it to work closely with its customers all over the world.
About Thales in Singapore
Thales has been in Singapore since 1973 and is today involved in the four main business areas of Aerospace, Defence, Security and Transportation. Employing over 600 people, Thales has built industrial capabilities in avionics production and maintenance, repair and overhaul (MRO) to support regional airlines from Singapore.
In Avionics, the Singapore MRO site employs over 120 people, and has strong capabilities in repair for avionics, electrical systems and In-Flight Entertainment (IFE) equipment on a wide range of aircraft types.
Featured image credited to istock.com/JakeOlimb