While jokes about black characters being the first to die in scary movies definitely have some foundation in truth, African Americans have actually been slaying vampires and kicking zombie ass onscreen since Duane Jones' Ben first beat back the undead until the final reel in 1968's groundbreaking Night of the Living Dead. And though Ben also ended up getting shot through the forehead by the authorities that were ultimately sent to rescue him, the film's shocking climax proved to be an all-too-timely sign of things to come.
Not just in the real world (unfortunately) but onscreen as well, where the best black horror films, like the best horror films in general, tend to be the ones that use the genre to comment on the often gritty, socio-political mood of the times during which they were made. Movies like Blacula, Candyman, and even 28 Days Later all featured black characters pushed to the brink by colonization, institutionalized racism and intolerance, but when it comes to laying bare the white privilege and unholy legacy of post-slavery racism in Trump's America, no one holds a candle to Get Out.
The directorial debut of actor-writer-director Jordan Peele of Keanu and Key & Peele fame, Get Out is just as unnerving, timely and shockingly hilarious as you've heard it is. But the real surprise with this one is how Peele subverts the genre even more than usual to explore something much deeper and darker than the classic, wealthy-white-racists-tormenting-unsuspecting-black-folks-in-the-suburbs-for-sport through-line that the trailer promises. Sure, on a totally superficial level that's exactly what Get Out is about. But lurking just beneath the surface of every very creepy thrill and chill in the film is a searing indictment of the way even the most well-intentioned and supposedly "woke" white people can causally objectify, racially-profile, and dehumanize people of color.
Starring Sicario and Black Mirror's Daniel Kaluuya as Chris, a NYC photographer who get more than he bargained for when he accompanies his girlfriend Rose (played by Girls' Allison Williams) to her parent's house for the weekend, Get Out also offers up meaty supporting roles to Bradley Whitford (Transparent, The West Wing) and Being John Malkovich's Oscar-nominated Catherine Keener. But the real star-making turns in Get Out are reserved, as they most definitely should be, for the black actors in the cast. Marcus Henderson (Pete's Dragon and FX's upcoming Snowfall), Lakeith Stanfield (Straight Outta Compton, Dope) and Betty Gabriel (The Purge: Election Year) deliver top-notch performances all around but the real show stopper is Lil Rel Howery (The Carmichael Show) as Chris' best friend/TSA agent Rod, who might just be one of the funniest people on the planet. Seriously, scary movie comic relief was never more on point and bitingly funny than it is here and Howery nails every scene he's in.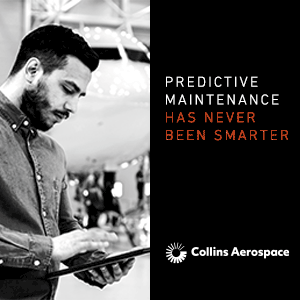 Of course, Get Out is first and foremost a fantastic script, skillfully told. Using every weapon in his cinematic bag of tricks, Peele peppers the film with sly visual references to classic slave-master relations and even goes so far as to have one of the black characters literally save himself from certain doom through the skillful use of cotton, the cash crop of the plantation-era economy. And don't even get me started on the profoundly unsettling auction scene that takes the film in an entirely unforeseen direction in the middle of the second act. People will be talking about that scene for years … awesomely subversive stuff!
But rather than ruin the fun for you by going into too much detail, I'll simply say this: I read next to nothing about Get Out before I saw it and was pleasantly thrilled, horrified and amused by just about every crazy minute of this edgy, deeply-nuanced horror film. So, if you really want to enjoy this cult smash – Get Out has already grossed more than $250 million worldwide on a budget of $4.5 million – free from any preconceived notions, don't read anything more about it and just watch it.
Now playing on select American Airlines, Singapore Airlines, EVA Air, and British Airways flights worldwide, Get Out is also available via streaming at Amazon Video, Google Play, and iTunes.